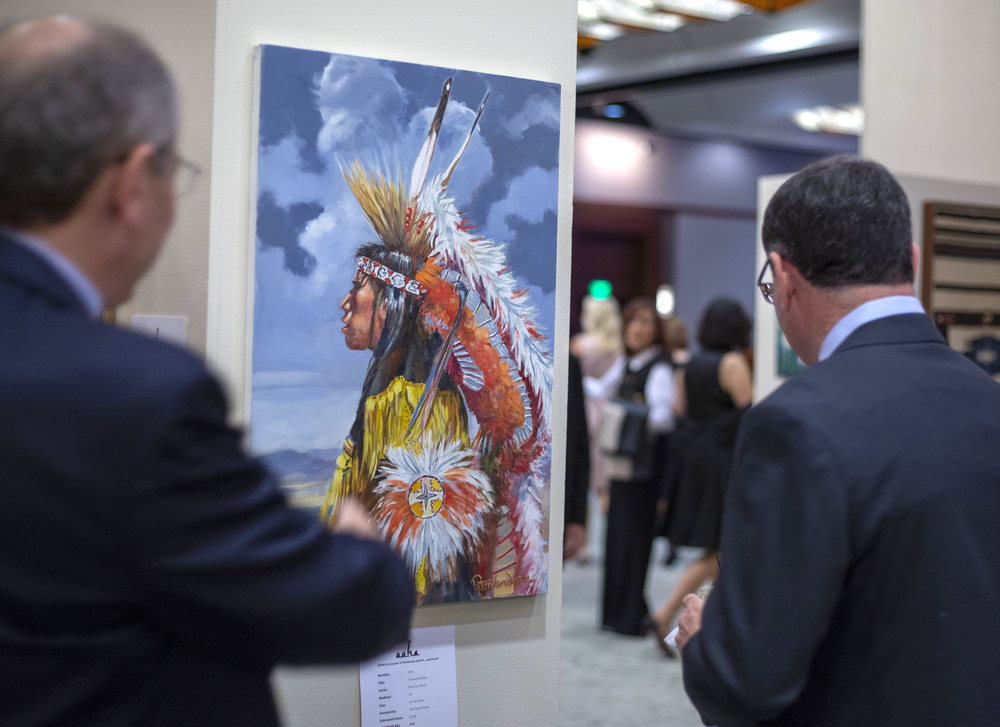 On Saturday, Feb. 16, AAHA!, An Auction of Heirlooms and Art…and More! netted a record-breaking $358,000 to support Hospice of the Valley charity care and dementia care programs.
A crowd of 350 gathered at the JW Marriott Camelback Inn to bid on beautiful paintings and sculptures, fine jewelry, exquisite dining, rare wines, exclusive trips and even a Goldendoodle puppy. The highest bidder will take to the skies by private jet for three nights at the exclusive Triple Creek Ranch in Montana, while another winner will experience the wonders of Italy for eight days visiting Roman ruins, viewing grand architecture and enjoying exceptional cuisine and fine wine.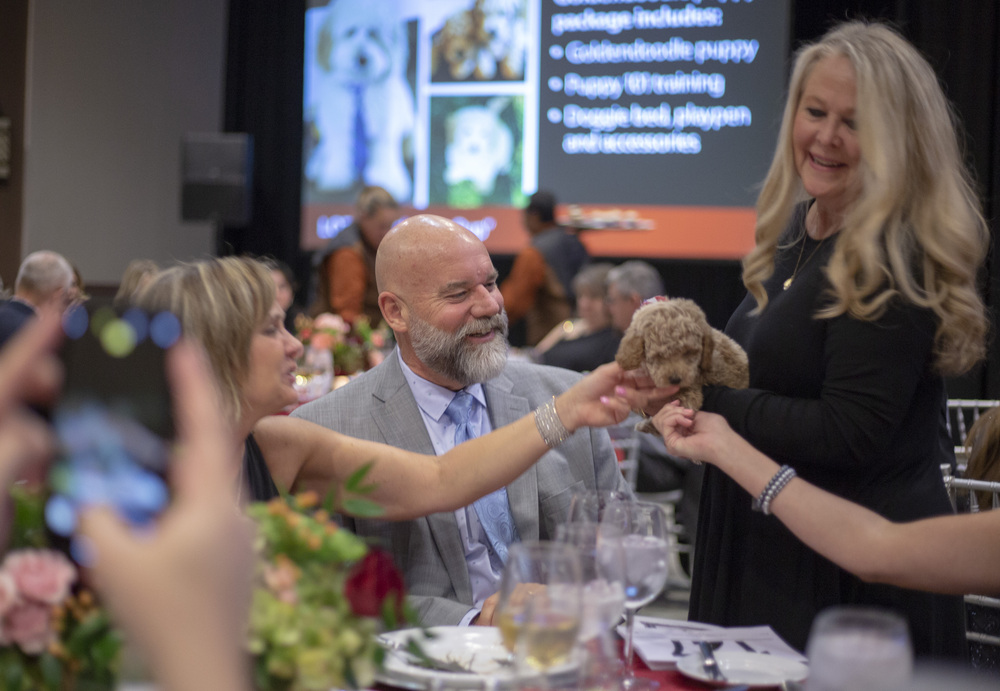 Of the funds raised, $123,000 was raised to support an innovative in-home palliative care for dementia program that improves quality of life and helps patients and caregivers live well with dementia.
Attendees were delighted to sing Happy Birthday to a surprise guest of honor—beloved newscaster and former Hospice of the Valley spokesperson, Hugh Downs, who turned 98 on Valentine's Day.