Sometimes, knowing exactly what to do with your hard-earned cash can be a challenge. You want to live comfortably, but you also want to save smart for years to come—that's where Scottsdale's Silverhawk Advisory Group comes in. At Silverhawk, you know your money will be in good hands with president and founder, Paul Mershon, who has been in the financial planning business for more than 30 years. Here, we chat with Mershon and learn all about his successful money managing business—we think you'll be impressed.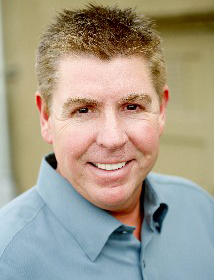 You previously owned Resource Financial Group in Wisconsin. What is it about your business style that you think makes your companies so successful?
Having spent the past 30 years working closely with closely held business owners I have developed a pretty good understanding of what their primary concerns are, as well as what goals are important to them. Growing up in the Midwest I was taught to work harder than the next guy, to never stop learning and to always provide superior customer service.
What financial services can Silverhawk provide?
Our firm is specialized in that we have developed the expertise and experience to counsel business owners on methods to reduce income taxes at the corporate level, enabling them to have access to more working capital. A business with increased capital and better cash flow can succeed in tough economic times and will excel against its peers in the good times. Additionally, we are equipped to manage investment portfolios for our clients with access to investment opportunities that aren't typically found at generic financial planning firms or brokerage houses. In fact, our in-house advisors responsible for managing client accounts have jointly been responsible for managing or underwriting almost $100 billion in investment securities. That's pretty amazing considering we can deliver this level of portfolio management expertise down to clients with as little as $500,000 available for investment with us.
What is it that you believe sets Silverhawk apart from other financial advisory groups?
Silverhawk principals include Certified Financial Planners (CFP) ®, J.D's, and CPA's. The ability to approach each client's situation with a multi-disciplinary perspective provides Silverhawk with a step-up compared to other financial firms. The experience and expertise of Silverhawk associates is typically substantially more than other financial advisory firms.
What has been one of your proudest career accomplishments to date?
It is very gratifying to deliver a substantial benefit to clients. Just this year, we were able to assist a new client in saving over $2,000,000 in income taxes.
You moved your practice to Scottsdale in 1992. Why Arizona?
Why not? Seriously, the weather was a tremendous factor in deciding where to locate my practice. The combination of sunny days and an outdoor lifestyle is very appealing to someone who grew up in Minnesota. Scottsdale also has a great and growing business climate that affords me the opportunity to meet with many successful business owners.
What do you love most about your job?
I have the chance to meet many successful people and always enjoy hearing about how they built their companies. Our clients are very interesting and entertaining personalities so the job never gets old. I also know that I can count on Congress changing the tax laws every few years or so and that means all my clients and prospects will be asking me how to plan and react under the new rules. There is no chance for boredom!
What do you like to do outside of the office?
We are big wine fans and enjoy sharing a new bottle of wine with friends at one of the many Scottsdale venues that are right outside our doors. There are so many good places to eat, enjoy and entertain that we never run out of options.
What's a best piece of financial advice you always try to follow?
"Not many people plan to fail, but many fail to plan." I often meet referrals after some major event; sale of a business, sale of a business asset, too late in the year, and wish that I would have had the chance to counsel them prior. It is never too early to seek our advice and begin to plan your strategy. After all, it is your net worth that we are talking about and wouldn't you always like to know that you investigated every possibility available so that you and your family are well taken care of?
For more information about Silverhawk Advisory Group, visit www.silverhawkfinancial.com.
Paul is a registered representative of QA3 Financial Corp, Member FINRA/SIPC. He is also an investment advisor representative of QA3 Financial LLC, an SEC registered investment advisor. Silverhawk Advisory Group, Silverhawk Financial and Resource Financial Group are not affiliated with QA3 Financial Corp or QA3 Financial LLC.