if diamonds are a girl's best friend, then Lisa Garber is one popular girl. As the owner and jewelry designer for Scottsdale's Galicia Jewelers, Garber has a knack for creating "modern and feminine" pieces that women not only love to receive, but also enjoy buying for themselves.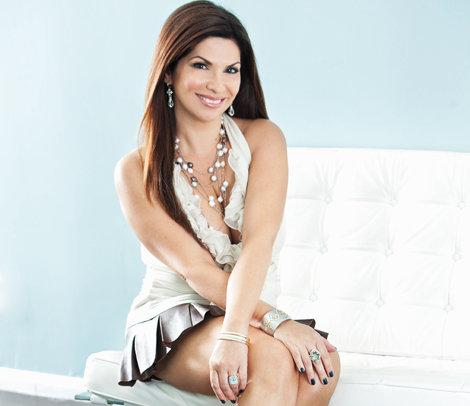 Growing up in New York City, Garber was certainly bred for a career in jewelry. Her father was a diamond dealer, and Garber frequently assisted him in designing pieces for clients, eventually developing a clientele of her own. "Most of my studies were just watching my father's jewelers transform gold and diamonds into these gorgeous pieces of jewelry," Garber says. In 1995, she furthered her education by attending the Gemological Institute of America and earned her certification as a gemologist. "Actually knowing what stones you're putting together, how they act, what they are, where they come from and the knowledge behind selling these beautiful gemstones really is what made me fall in love with the whole business," she says.
In her teens, Garber noticed that jewelry was a male-dominated business, and with the launch of her career, she sought to create a niche for women shoppers. She began selling her designs in upscale New York hair salons, quickly seeing success. In 2001, Garber and her family moved to Arizona where she opened Galicia Jewelers next to Scottsdale's Sachi Salon.
Garber's clientele can't get enough of her signature designs—one of the most popular being her charm earrings, which can be worn five to seven different ways. Garber's creations only make up a portion of the jewelry Galicia sells, but she is incredibly picky about the other designers she carries, ensuring each has their own distinct style and measures up to her high standards.
Aside from her full-time career, Garber loves spending time with her business-partner husband and two kids. "Family values run deep in my veins and that is really something that I treasure," she says. Garber's advice for her children? "Love what you do and then it doesn't really seem like a job."