"Working with Jay-Z was one of the key points in my career," says the wardrobe stylist.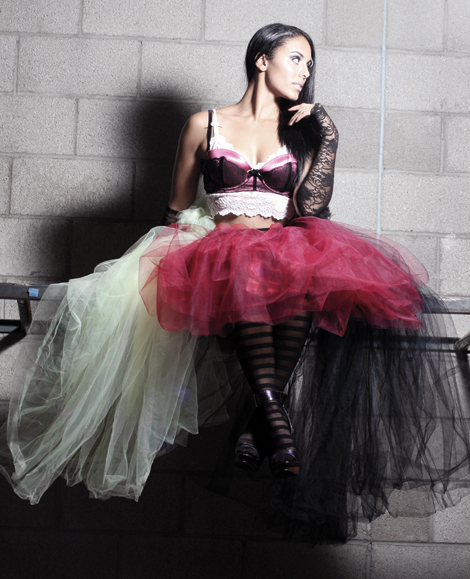 Ashley LaRae decided to pursue fashion when she was a student at Arizona State University, though her decision was a long time coming. "When I was a kid, I didn't realize that I was interested in fashion, but I used to cut up all of my clothes and then expect my mom to sew them back differently. Of course she never would, so all my clothes were ruined as a child because of that. I just knew that I liked to change my clothes around." While at ASU, LaRae majored in psychology and communications but realized she wanted to spend her life doing something truly
creative, so she was off to the Fashion Institute of Design and Merchandising in Los Angeles.
It didn't take long for LaRae to make a name for herself in the styling world as she started her company, StylePHX, when she graduated from college and worked as a fashion consultant and wardrobe stylist for Jay-Z while he was on tour. "Working with Jay-Z was one of the key points in my career," LaRae says. "I mean, I've done it all and I love it, but working on tour is
probably the best." She's also worked with other well-known names including Kanye West, Keyshia Cole and The Dream, as well as designers, magazines, professional athletes and more. Thanks to her experiences, including those with fashion shows, indie films, commercials and music videos, LaRae was able to launch, StylePHX.com, a Web site devoted to fashion, music, athletics, arts, events and more.
While she loves touring with the stars, LaRae describes herself as a homebody. "I love spending time with my friends and my family, especially my family. I have a little sister who's 17, and she lives with me in the summer. We go to the drive-ins." Besides being with her family, LaRae likes to spend her free time at the movies or going to sporting events.
Though most stylists are drawn to Los Angeles or New York for success, LaRae believes that Arizona has a lot to offer and that all she needs to continue thriving is to think outside of the box.
"I love Arizona. I grew up here. I went to L.A. for fashion school and it was fine, but I really like being closer to my family. When everything is crazy with my career, I get to come home, and I still live in the same house that I've lived in for years with the same neighbors that I've had for years. It keeps me grounded."
TO LEARN MORE:
StylePHX www.stylephx.com.