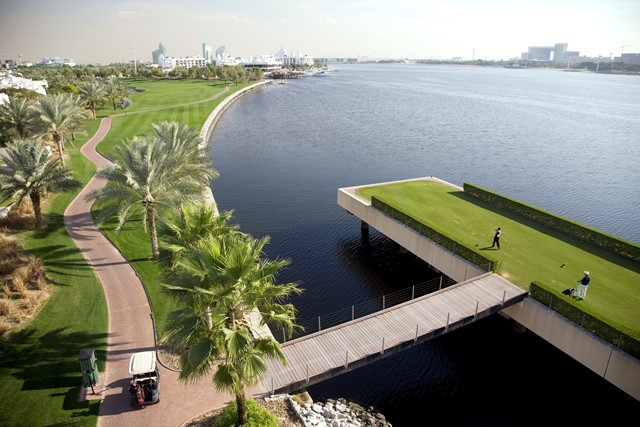 A new Phoenix-based travel company is making travel to Dubai even more luxurious. Exclusively Dubai is bringing the exotic golf courses, architecture and culture of Dubai to local travelers by providing once-in-a-lifetime travel experiences. Up first, a seven-night golf tour of Dubai with former Phoenix Sun Eddie Johnson and former Arizona Cardinal Roy Green. This trip takes place Sept. 30 to Oct. 8, 2013.
Lucky participants of this golf vacation package will play golf and explore Dubai alongside the celebrated athletes. In addition to participating in group activities, the professional athletes will visit two children's hospitals with Exclusively Dubai, donating a portion of its profits to charity.
"I've always been intrigued by Dubai," Johnson says. "It has a reputation as one of the most vibrant and exciting cities in the world and I can't wait to be part of the group."
Also on the agenda, luxury accommodations, world-class shopping, out-of-this-world culinary opportunities, nightlife and much more. Rates for Exclusively Dubai's Go with the Pros Vacation Package start at $16,800 per person. The package is limited to 10 participants, and reservations must be made by August 15. www.go-exclusive.com.