EXTRA EXTRA!
EXTRA EXTRA!
Two medical marijuana dispensaries are duking it out in North Scottsdale- on Via De Ventura and Via De Negocio- to be the official distributor of the neighborhood.
Within a very small cul-de-sac, there are two notifications of Projects Under Consideration: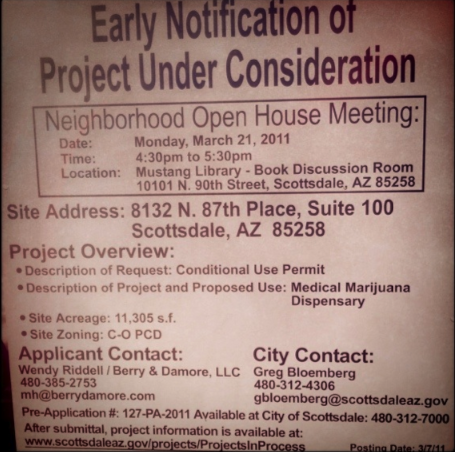 and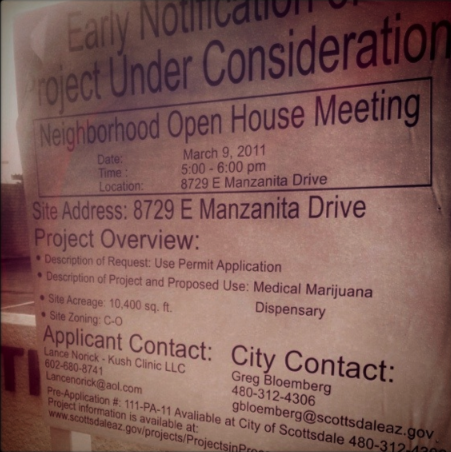 Where do you buy your medical marijuana?