Page 5 of 11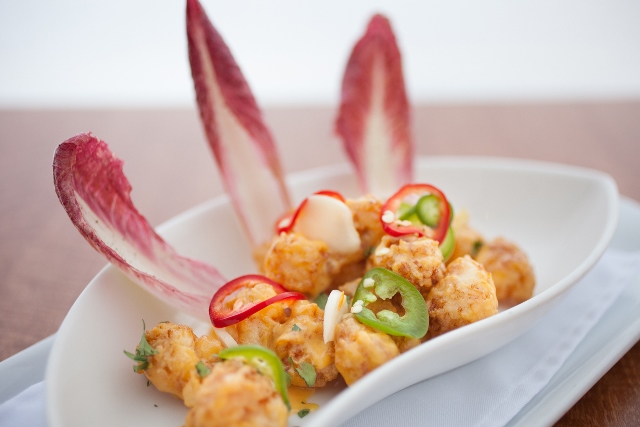 Nuevo Latino restaurant, deseo at The Westin Kierland Resort & Spa, has long been a flavorful force to be reckoned with. Don't dare miss a starter of ceviche and a freshly muddled cocktail, though a pick among the menu's South American wines will also keep you satiated. For a meaty main, check out the wagyu hanger steak or Duroc pork belly. kierlandresort.com.
Part restaurant, part market—all delicious. Locals pop into Andreoli Italian Grocery to pick up sometimes hard-to-find Italian ingredients while also snatching up impeccable pasta dishes, sandwiches and salads and eyeing a pastry case filled to the brim with glorious Italian cakes and cookies. Relax with a porchetta sandwich—nibble a sfogiatelle for dessert, naturally—in the charming dining room filled with regulars and mismatched chairs. andreoli-grocer.com.
True Food Kitchen has proven once and for all that you don't have to rely on lean chicken and kale to make a healthy meal (though the restaurant makes poultry and greens enticing, too). At its two Valley locations, the Fox Restaurant Concepts eatery focuses on anti-inflammatory, nutritious eats with great flavor. Favorites include indulgent lasagna Bolognese and rainbow-hued the farmers' market crudité. truefoodkitchen.com.
There are few Valley restaurants more "Arizona" than this historic landmark in Paradise Valley. A picturesque spot with a popular patio and a reputation for hosting beautiful weddings, El Chorro also impresses with its time-honored eats, like shrimp cocktail, bourbon cream corn and beef stroganoff. Just don't fill up on the gratis sticky buns pre-meal—you've been warned. elchorro.com.
Michael Mina's Bourbon Steak/La Hacienda by Richard Sandoval
Found at Fairmont Scottsdale Princess, Michael Mina's Bourbon Steak and La Hacienda by Richard Sandoval have delighted resort guests and locals for years with first-class service and, of course, impressive eats. At Bourbon Steak, dig into both Japanese and American wagyu beef selections (and don't forget the truffled macaroni gratin on the side). From tacos to a guacamole sampler to enchiladas, La Hacienda is home to what might be the best Mexican dining in Scottsdale—with more than 200 tequilas to wash it all down. scottsdaleprincess.com.