Page 3 of 4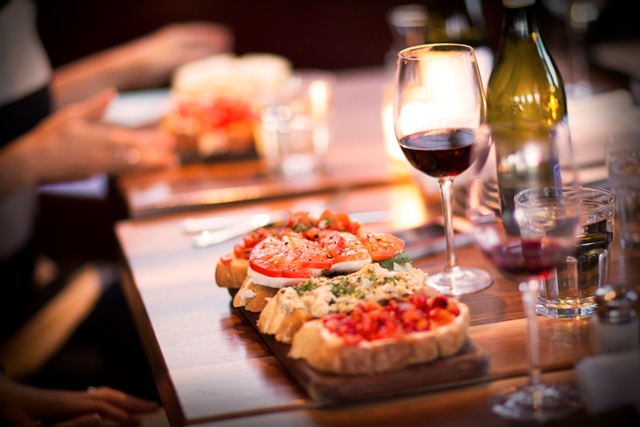 Postino WineCafe (pictured)
Postino WineCafe serves unique wines and simple, but delicious, food that is all prepared with locally grown ingredients that makes this cafe one-of-a-kind and a longtime Valley favorite. Postino has six locations and five of those are located right here in the Valley. Each location is set in a historically relevant buildings integral to the neighborhoods that surround them and each has a cool, comfortable patio, making the experience a treat for both you and your dog.
Located in Old Town Scottsdale, this restaurant offers some of the best clam chowder in town and is the perfect place to take your pup for a laidback meal. Sit on the back patio and enjoy some live music all while enjoying some delicious food in a fun atmosphere. And grab a few pup-loving pals and order up a punch bowl (serves four to six) that'll take you on a mental beach vacation.
"The greatest neighborhood restaurant" is a perfect place to grab a bite to eat at any time of the day, whether its coffee, lunch or late dinner and, yes, you can bring your dog any time to the front patio. The menu has something for everyone, from salads and fish to burgers and steak as well as amazing coffee drinks and a.m. pastries. Don't forget to smile for a snap with Fido by the highly-Instagrammed "The Henry" arrow out front.