Page 4 of 4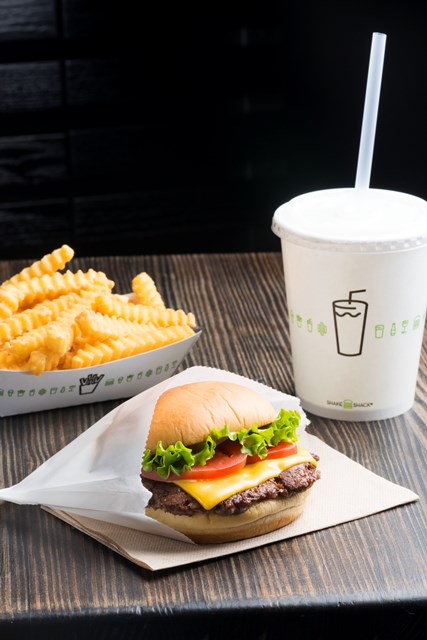 Shake Shack (pictured)
You want some fries to go with your dog's shaking tail? Well, don't worry, you can get fries and a burger to go with that at the Shake Shack. The Shake Shack, which has locations across the Valley from Kierland Commons to Scottsdale Fashion Square, not only caters to you, but also caters to your dog. They have a water bowl station that allows your furry friend to drink water, while you sip on your, well, human drinks.
Windsor is a neighborhood bar and restaurant in Phoenix with a cool vibe and backyard-style, dog-friendly patio. The restaurant, which puts an upscale twist on the familiar bar experience, feature high-quality beer on tap, as well as delicious cocktails. Try the deviled egg dip and chips for the ultimate comfort-food starter.
Ingo's Tasty Food, a Phoenix food stand, offers an eating counter and a picnic garden seating that is suitable for you and your dog and has received best outdoor dining accolades. The menu may be small but includes burgers, chicken, seafood and all the fresh food that will make you smile from (dog) ear to (dog) ear.