Page 2 of 4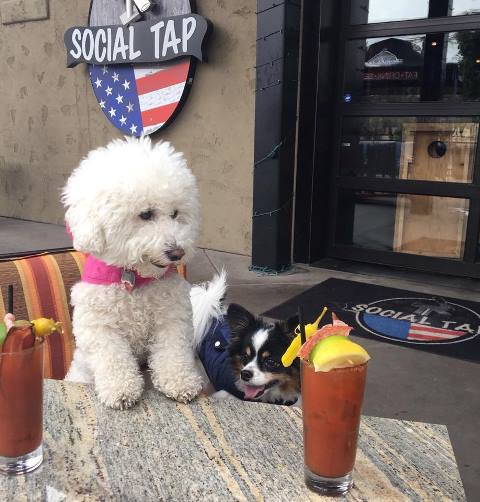 Salut Kitchen Bar is located in Tempe, and the sophisticated-yet-affordable kitchen bar offers ever-changing internationally and seasonally inspired dishes, including many small plates. To wash it all down, Salut offers more than 50 different kinds of whiskeys and 14 beers on draft. (Be sure to finish up your meal with the popular tableside s'mores dessert where you roast the 'mallows over your very own fire.) Not to mention, happy hour is from 3 to 6:30 p.m.--seven days a week! Your fur-baby is welcome to join you on the patio.
O.H.S.O is a local brewery and distillery, as well as a restaurant and a social hot spot for both two-legged and four-legged guests (just swing by the patio during Sunday brunch to check out all the furry friends). O.H.S.O serves American comfort foods at its three Valley locations, with an opening in Gilbert coming soon. Each has more than 30 beers on draft, and be sure to try O.H.S.O's very own coffee-infused Morning Brew or fruity Popcycle Blonde.
Pizza and pups sounds like a good time to us, and this Downtown Scottsdale pizza bar offers more than just slices. Stop in for burgers, beer, wallet-friendly appetizers and, of course, 'za (including the Baker with mashed potatoes!) Plus, the versatile pizza bar offers both indoor and outdoor seating.
Social Tap Eatery (pictured)
Whether its brunch, lunch, social hour or dinner, Social Tap eatery focuses on freshness, family and fun. Dogs are family too, right? Social Tap Eatery, located in Scottsdale, focuses on local craft beer and creative cocktails, but its fresh food (hello, filet mignon truffle tacos) is what puts the cherry on top of an awesome, casual restaurant.