Pucker up to this lovey-dovey libation, courtesy of Scottsdale's The Cove Trattoria.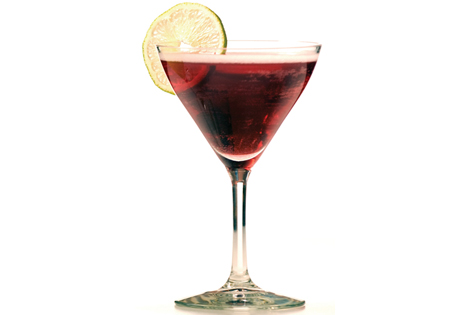 1 oz. Absolut Vodka
2 oz. Absolut Raspberri Vodka
1/2 oz. Chambord Raspberry Liqueur
Splash of pineapple juice
Splash of grenadine
Fill shaker glass with all ingredients. Shake, strain and pour into martini glass. Garnish with fresh raspberries or lime.