We are still full. The Fifth Annual Devoured Food + Wine Classic in Phoenix was decidedly the best yet. Four thousand food lovers ate and drank their way through a maze of some of the Valley's finest food and drink producers—culinary heaven. More than 100 restaurant owners, chefs, wine makers, distillers and craft beer makers wined and dined the crowd. They didn't disappoint.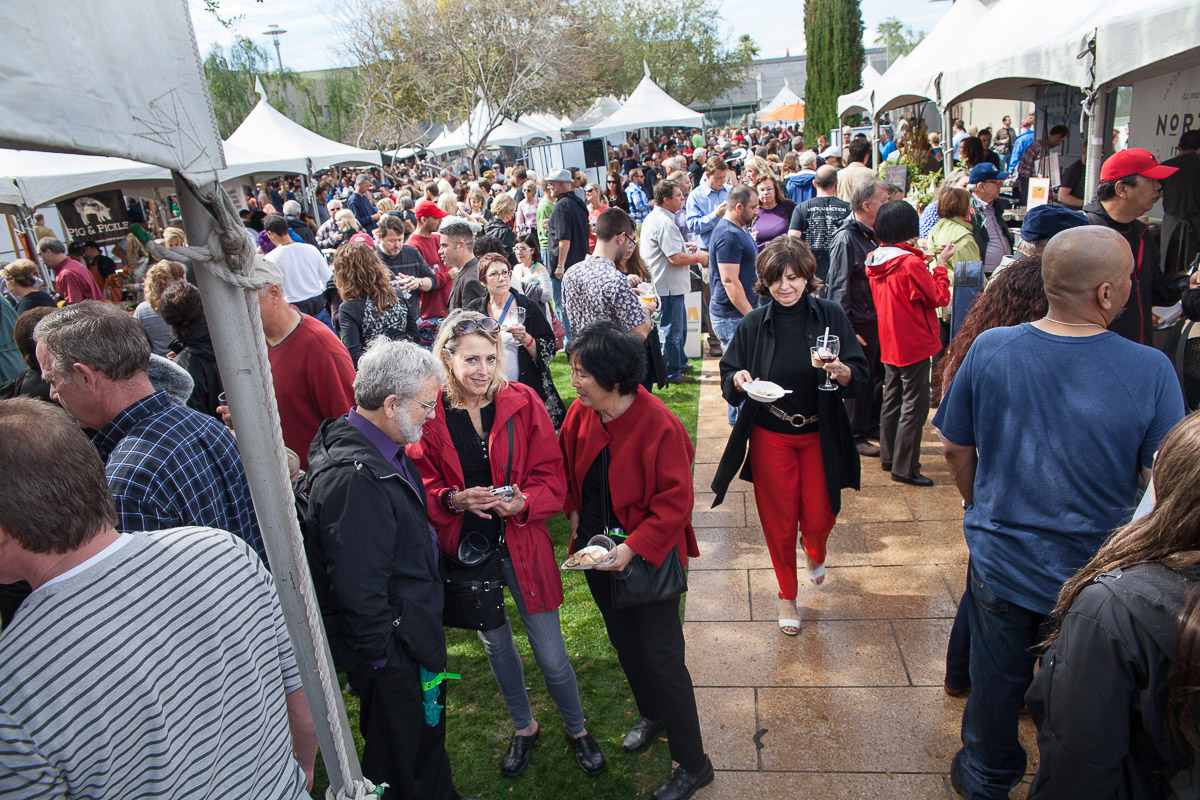 The two-day event, hosted by Phoenix Art Museum, Local First Arizona and Devour Phoenix, added a private VIP lounge this year, and it was a hit. VIP guests had access to the event before the rest of the crowd, with meant easier parking at Phoenix Art Museum, as well as exclusive food and wine demonstrations. Some new restaurants joined the pack this year, including Cuttlefish, Little Cleo's and Bootleggers. This year, restaurants showcased high-end ingredients in some very creative ways, including foie gras, lobster and duck.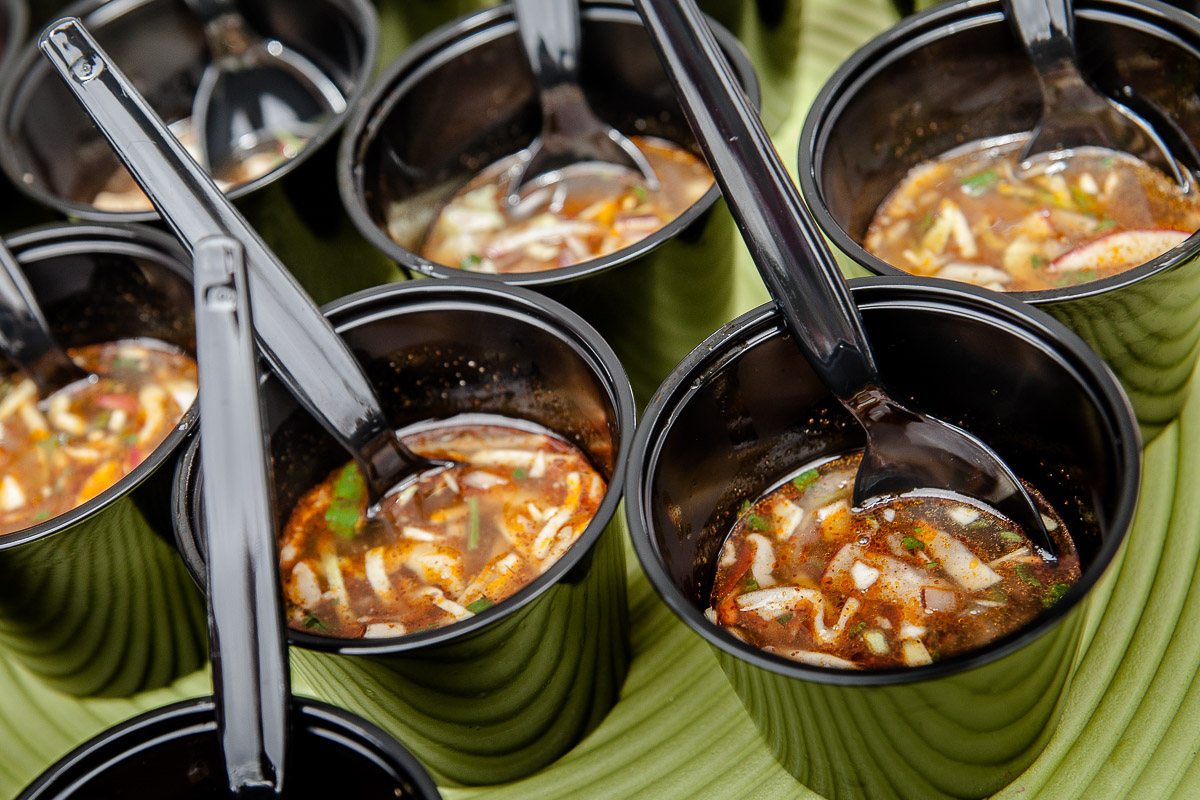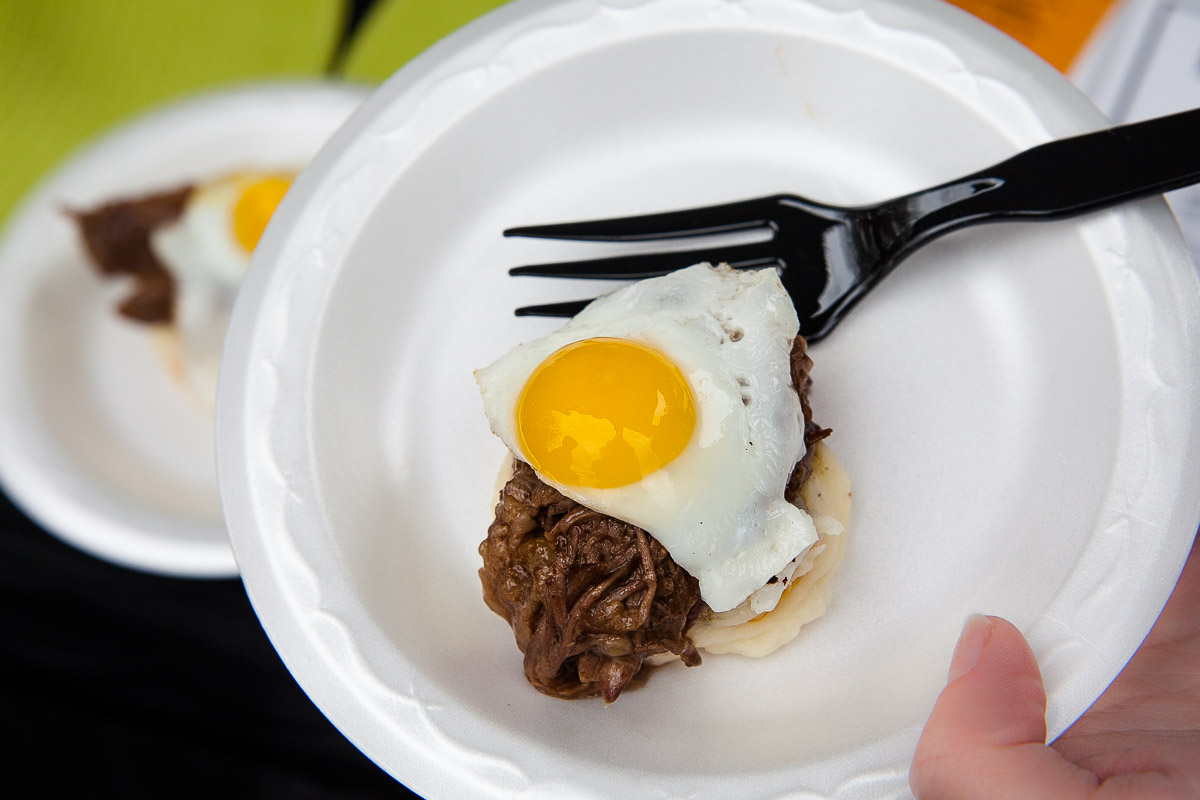 Among the crowd favorites were the posole and the short ribs with fried egg from the Vig. Best salad of the event? The citrus- and beet-cured salmon with honey bell tangelo, pickled mustard seeds and house-made creme fraiche from St Francis. The chocolate-orange cupcakes from Urban Cookies Bake Shop were mouthwatering. Kim Haasarud and Jason Asher of Arizona Cocktail Week offered a tasty Mixology Panel, and Joanie Simon of Restaurant Live Arizona was in full force, interviewing chefs for her weekly one-hour talk show, featuring chefs and bartenders on scene.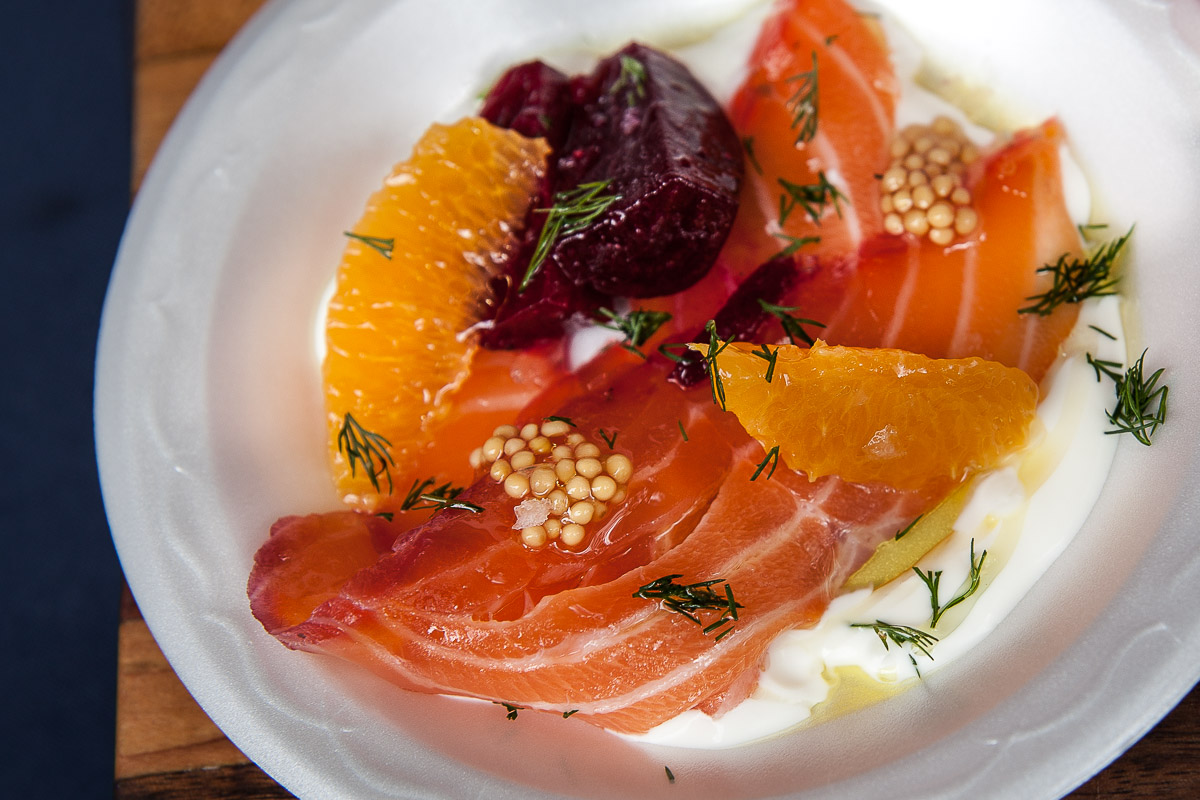 Check www.devouredphoenix.com for info on next year's Devoured event.