Page 2 of 3
1.  Birth place -
Los Angeles, CA.
2. Age -
28.

3. Reside -
LA, Scottsdale.
4. Favorite escape -
Bali, the most spiritual place on earth.
5. Favorite movie -
Lincoln Laywer.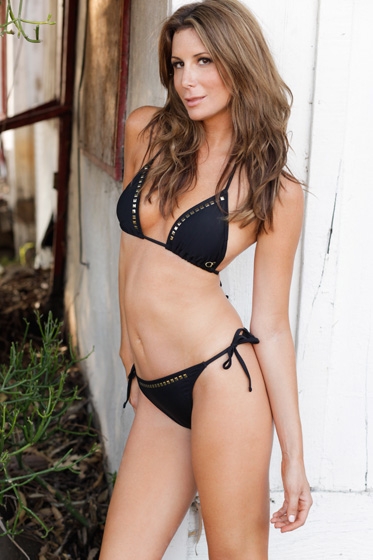 6. Twitter or Facebook?
Facebook, for sure.
7. Last song you downloaded from iTunes - 
Last song I downloaded was "Satisfaction" by Benny Benassi.

8. What inspires you?
Traveling inspires me; seeing the world through the eyes of how others live in different parts of the country and how they live there lives inspires me so much. I love seeing new places and new cultures.

9. Some may think it is thrilling to meet David Duchovny…how was that?
Meeting David Duchovny was just amazing, he is such a laid back, mellow guy. [He's] a great guy.  

10. What is your favorite place to eat and shop?
Fav place to eat is Glina on Abbot Kinney in Venice Beach.  Shopping I love Bali!  I love the fashion there and the prices are unbeatable!