Page 1 of 2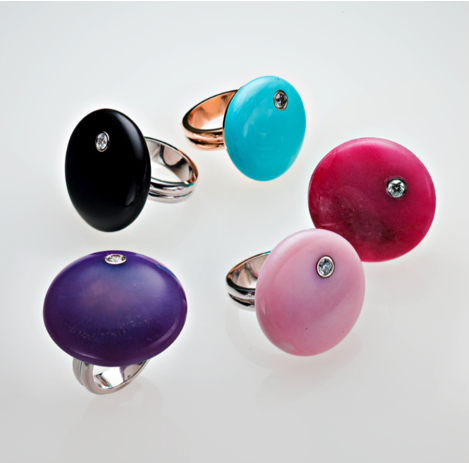 Are visions of sugarplums dancing in your head? Or are those...gumdrops?
Owner of Old Town Scottsdale's Jewelry by Gauthier and established jewelry designer, Scott Gauthier is debuting his brand new collection of eccentric rings called Gauthier Gumdrops! A pile of what resembled gumdrops formed as Scott was hand-cutting unusual and rare colored stones one day, and the Gumdrop collection was born. These playful and whimsical rings come in assorted colors and looks and are adorned with a sparkling diamond for a dash of glam. Here's your chance to win a Gumdrop for the holiday!
The winner will get the Gumdrop ring of their choice, valued at up to $3,000!
Fill out the form below to enter, and check out the full Rules & Regulations here.