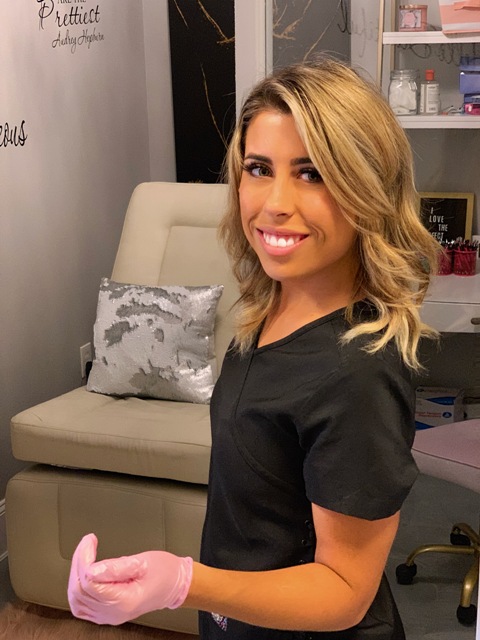 With a passion for making others feel good about themselves, get to known Kristen Pope of Scottsdale's the Perfect Dose.
What is the Perfect Dose?
The Perfect Dose is an aesthetic business I created to help prevent aging! I provide a unique combination of Botox and fillers to naturally enhance your features and decreases fine lines and wrinkles.
With a background in trauma/ER, how did you get into aesthetics?
I love challenging myself. That is what first drove me to get into trauma and ER. As I progressed in my career, I decided that getting my Doctorate in Nursing Practice was the next step, and I wanted to specialize in Dermatology. Skin is our largest organ, and it is absolutely fascinating to me. On the outside, the skin is the first thing we notice when it comes to aging because of fine lines and wrinkles. Botox can help prevent and correct this. As we age, we also start to experience volume loss. A great example of this is when people start to notice dark hollows under their eyes. Filler can fix this. Learning that these signs of aging, that often cause people to feel insecure, can actually be treated is what drove me to start practicing aesthetics. I want to help others look and feel their best.
What inspired you to take that career path?

Helping others has always been a passion of mine. That is why I decided to be a nurse. At the Perfect Dose, I get to help people gain confidence and leave my office happier than when they walked in. It is an amazing feeling to see the smile on my clients' faces when I show them their before and after photos.
What is most rewarding about your career?
The most rewarding part of my career is when clients tell me how good they feel about themselves and how much my services increased their confidence levels. I truly believe that confidence is the most flattering thing a person can wear so helping people build confidence is incredible.
What about the biggest challenge?
For me personally, my biggest challenge has been balancing getting my Doctorate in Nursing Practice while growing my business simultaneously. I am pouring my heart and soul into building my business and school is also very important to me, so I have to practice time management in order to stay effective in both areas. At the end of the day, I get to go to sleep feeling extremely accomplished and that is what motivates me to keep working hard.
What advice do you have for someone who has never had a filler?
My advice to someone who has never had filler is to not be afraid! When in the right hands, filler can add subtle and natural beauty enhancements. I also always practice with the mantra that less is more. Clients can always come back for more filler, and we can take baby steps to achieve optimal results so overdoing it shouldn't be an option.
How does one decide what service is best for them?
I like to give all my clients a mirror and talk about their individual and unique goals. I think that the best services can be decided between the client and the injector during a face to face consultation where the clients reveal their goals and the injector decides what procedures will help best achieve them.
Are there certain services you consider most popular?
I think the most popular services at my practice are lip fillers. Lip fillers can provide instant gratification, and I think clients love that.
What is your hope for the future of the Perfect Dose?
My hope for the future of the Perfect Dose is that it continues to grow and expand. I want to build a successful practice that not only provides injections, but also provides expert advice on good skin care regimens, products, and medications that can treat conditions like acne and pigmentation issues. I want to provide clients with the ability to defy signs of aging and build their confidence levels with a unique combination of skincare treatments and injections. I am a huge believer in prevention and I want to share what I've learned with everyone. I really want to push prevention over correction. I want to give clients the best outcomes and experience at the Perfect Dose.