2018 Skin Care Trends and Tips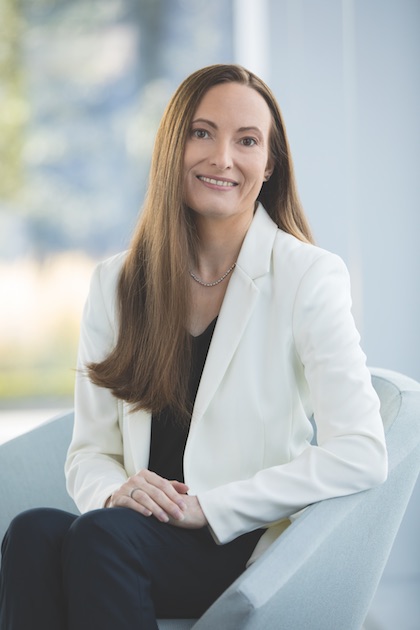 If you are a part of the common crowd that is continuously battling with imperfections in their skin, do not fear; word on the street is we have a new product on our side developed by an internationally renowned Ph.D.-educated skin and hair expert. With nearly 20 years of experience in skin research and product development, Dr. Helen Knaggs is using her power for good and aiding us in attaining the flawless skin we all strive to have.
Having already won many prestigious awards and recognitions, it is no surprise that Dr. Knaggs is highly excelling in her career. She currently serves as vice president of Nu Skin Global Research and Development. Here, she uses her bachelor's degree in Biochemistry and Pharmacology and her doctorate degree in Biochemistry and Molecular Biology from the University of Leeds, England to work with a team to generate personal care products.
By incorporating her passion for finding the latest information to develop new methods and technology, she uses her position at Nu Skin to give us fresh-faced, new skin. So whether you are a DIYer or a skin care product snob, this device is one that you will need to splurge on.
Read on as she gives us the lowdown on this new device, along with some insight into her personal skin care regimens.
LAG: What new and exciting skin care trends are there in 2018?
DHK: A key trend over the last few years is the use of devices for personal care. We have seen devices grow in popularity, but the real test will be whether they retain their market share. A successful device will be one that offers something that topical skin care cannot, for example, additional benefits or functionality. Other exciting trends include increasing customization, especially in color products and cosmetics containing natural ingredients. However, not all natural ingredients have acceptable safety profiles. Finally, in coming years, we will see an increasing use of virtual and augmented reality. We are already seeing these innovative technologies impact how consumers can try on products before buying. I always say the future is bright, and this is such an exciting time for skin care.
LAG: What do you believe are the most effective trends for 2018?
DHK: Devices offer great potential to make an impact on skin's appearance. However, not all devices are created equal, and it is also important with any skin care product or device to consider the safety aspects. It is sometimes difficult for consumers to weed out the good (effective) from bad (ineffective) and unsafe. Companies with a solid history or robust product development backed by sound clinical and safety studies can help one decipher what to use. Nu Skin products combine innovative science with rigorous safety testing. While not new, our Nu Skin Facial Spa uses microcurrent technology that stimulates the skin for improved appearance; it provides facial toning. The longevity of this product and its technology is proof of its effectiveness. Most recently, we launched that ageLOC LumiSpa, which has benefits that transcend the generations. For those who are younger, it meets skin needs/desires of skin smoothness, softness, reduction of pore appearance. While those who are more mature in years will love these benefits but also the improvements in the skin's density appearance—the skin appears plumper and more youthful. Of course, the dual action—treating and cleansing, along with being easy to clean—makes it great for all.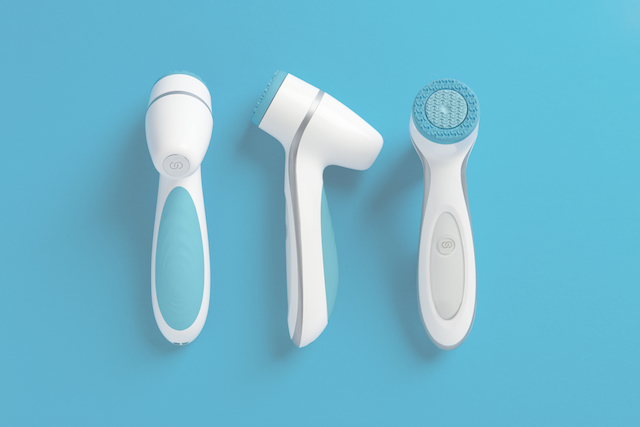 LAG: What is one of your favorite secrets about skin care?
DHK: When it comes to keeping your skin healthy, there are a number of great products available to meet your skin care needs and target your specific concerns. What is less commonly known is that there are also a variety of nutrients that you can eat to help you achieve radiant skin! Here are a few of the most essential nutrients you can add to your diet for that lit-from-within glow, as well as some of the benefits they can provide. Vitamin C: An effective antioxidant, vitamin C also supports the production of collagen in your skin. Collagen is the protein responsible for making your skin supple. Vitamin E is another antioxidant that helps fight free radicals in your body. Free radicals are one of the major causes of premature skin aging. CoQ10 is able to slow the oxidation process in the skin, fighting the signs of aging. Omega 3 has been shown to help reduce the appearance of both acne and wrinkles. It also helps repair the skin.
LAG: What are common mistakes women make with their skin care?
DHK: Not cleaning their faces! Surprisingly, 60 percent of millennials will skip the vital step of cleansing because they are tired or don't have time. Today, proper cleansing is more important than ever. We are using more makeup and are exposed to more pollution in our daily lives, accumulating on the skin leading to skin damage and premature aging. All is not lost, however; cleansing the skin removes this unwanted debris, as well as cleaning the skin of bacteria and assists in mechanically removing the outermost layer of dead skin cells.
LAG: What are your daily skin care must-haves?
DHK: A daily must have for my skin is the use of a proper moisturizer, which can change seasonally. The reason for this is the skin, as the largest organ, contains approximately 64 percent water. Our skin has several different functions: to protect, regulate and feel. It is a barrier against outside insults, like pathogens and chemicals. As the outermost barrier of our body, skin regulates the body water content by controlling transepidermal water loss (passing from inside the body to the outside via the skin's top most layer), as well as by blocking water permeation from the outside. Skin that lacks sufficient water supply will be dry, tight, itchy and flaky. It may also look and feel rough and lack visible radiance. Dry skin will lose its soft, pliable characteristics and may crack, which could lead to the increased risk of infections. Skin can become dehydrated in two ways—insufficient water intake and excessive water loss. While drinking water is obviously an important part of healthy skin, it may not be a sufficient solution to combat skin dehydration, so a proper moisturizer for the skin is needed every day. Selecting products, depending on your hydration needs, that contain a combination of humectants, emollients and occlusive ingredients can help maintain the needed moisture for healthy functioning and younger looking skin.
I also wear a daily sunscreen, even on cloudy days, which helps protect my skin from the consequences of UV exposure.
LAG: If you were stranded on a desert island, what skin care items would you bring?
DHK: Sunscreen is a must! It is commonly stated that 90 percent of visible aging results from the sun's harmful ultraviolet (UV) rays. So, if I were stranded on an island, I would want to protect my skin as much as possible until I was rescued.
LAG: Who is your beauty icon?
DHK: I am inspired by anyone who combines natural beauty with looking the best for their age.
LAG: What inspired you to be in the business?
DHK: I am passionate about using scientific insights to provide better and more efficacious skin care products. When I was studying at the University of Leeds, information about the skin barrier from Peter Elias and co-worker's insights became available and I was fascinated with how ingredients we put on our skin interact with the skin to improve skin health.
More recently, I have become passionate about a holistic approach to anti-aging. It's not just about what we put on our skin, but also about our lifestyle choices and the ingredients we put in our body, as well as exercise and more. I am a firm believer that optimal skin care is a combination of many factors and unraveling this puzzle with all the latest scientific discoveries will make the future very exciting.
So, moral of the story: find a good moisturizer, wear sunscreen, do not be afraid to go for a more natural look and wash your face with the ageLOC LumiSpa! Take Dr. Helen Knaggs' expert word for it.