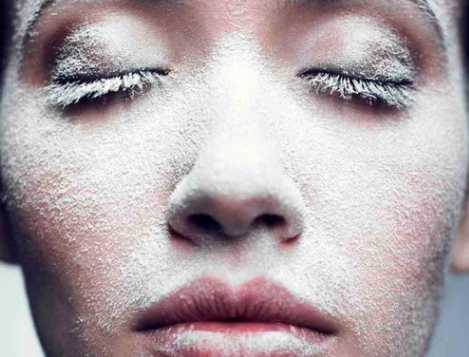 Winter Skin Care Tips
Are you struggling with keeping your skin moisturized this winter? Don't fret, because we have the golden answers to cure your dry skin, with pro tips from Dr. Constance Bradley that'll make your skin stay radiant all year round.
One of the worst things we can do to our skin is sleeping in our makeup. Studies show how fast this ages the face and causes acne, dryness, etc. So, when we pair this with makeup removers that have heavy amounts of chemicals or alcohol, this can stir up a recipe for disaster. One of the best things we can do is swap out your makeup remover for an oil, and swap out your water- based moisturizer for an oil-based one too. During the summer, our skin doesn't need super heavy moisturizer but during the winter times our skin quickly turns dull, dry and flaky. Almost like swapping T-shirts for jackets, we need more moisture during the winter time, and less for summer. When we use healthy fats like coconut oil, hemp oil, rose oil, argan, etc., this helps repair our skin, hydrate, clean, and remove makeup all in one. Talk about a skin saver. Dr. Bradley gives her advice for even more radiant skin; "Gently press a couple drops of face oil into your skin after you wash your face. This will lock in moisture and give skin a dewy glow."
Even though it's winter, we still need sunscreen. Hot or cold, that doesn't change the fact that the sun's UV rays are still just as powerful. Even more so because we are unaware of the sun beating down on our skin during the winter months. Try and use a SPF 30 daily to not only help with dry skin but aging as well.
Water, water and, yes, more water. During the summer time, we constantly make sure our bodies are hydrated but as soon as winter comes, it can be difficult for most to drink-or even feel motivated to drink water. Water is a key element in keeping your skin hydrated during the winter months, as it keeps it lubricated so your skin is silky soft. Try and mix it up by drinking hot herbal teas, and hot water and lemon to not only help your body detox but it's an easy way to get in extra water.
We all do this during the winter months. Can you blame us? Dr. Bradley's advice is to try and avoid scalding hot showers, no matter how amazing they might feel, because it's actually stripping moisture from us. Hot water strips moisture from our skin cells which leads to drier skin, no matter how strong of lotion we use afterwards. Try to stick to lukewarm water during the winter months and make sure to immediately apply lotion after shower while your skin is still damp. This will maximize hydration and not only does this get rid of dry skin but it slows down aging. Try mixing your daily body lotion with a drop of oil.
Guilty of over--exfoliating. During the winter months, for some reason, we always tend to over exfoliate which actually makes your skin even drier instead, reduce the amount to once a week and use gentle products that won't strip oils a way. Dr. Bradley recommends using baking soda and coconut oil to create the perfect winter face scrub that will leave your skin soft and glowing.