Page 1 of 3
While the rest of the country sports layered looks, Valley dwellers don tank tops and minis in the year-round sunshine. Since such miniscule clothing options render you helpless to troublesome areas, these Valley experts provide fitness routines and knowledgeable advice that will leave you feeling good and fit in time for fall.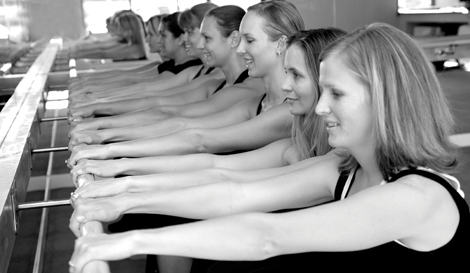 Raising the Barre
It's no surprise that many women look to celebrities for the latest fashions, so why not take cues from their fitness preferences as well? Thanks to the svelte bodies of Kelly Ripa and NBC's "Dancing with the Stars," a fitness method mastered more than 50 years ago by Lotte Berk—a German-born ballerina—now has a stage and audience.
Prior to Berk's death, she afforded only one woman the right to use her name in coining "The Lotte Berk" technique, but since then, many instructors have created alternate names to keep this leading lady's legendary technique alive.
Called Karve, Kendra Jordan (owner of the Valley's only Scottsdale and Mesa studios that practice this technique) became hooked when taking the class while vacationing in California. As a Pilates instructor, Jordan was searching for the perfect addition to her studio and was shocked by the muscle effects she felt. "I am in incredible shape being a Pilates instructor and it still made me sore," Jordan says. Karve classes incorporate the stretching techniques of Pilates and Yoga while targeting precise muscle techniques used in ballet.
Hailed for its amazing body transformations, this one-hour class works, stretches and defines every muscle group creating a longer, leaner-looking dancer's body.
Karve Candidate: Perfect for individuals looking to slim down and tone up using a blend of deep breathing and elongated stretching.
To Learn More:
Karve,
480.247.6725, www.karvestudio.com.