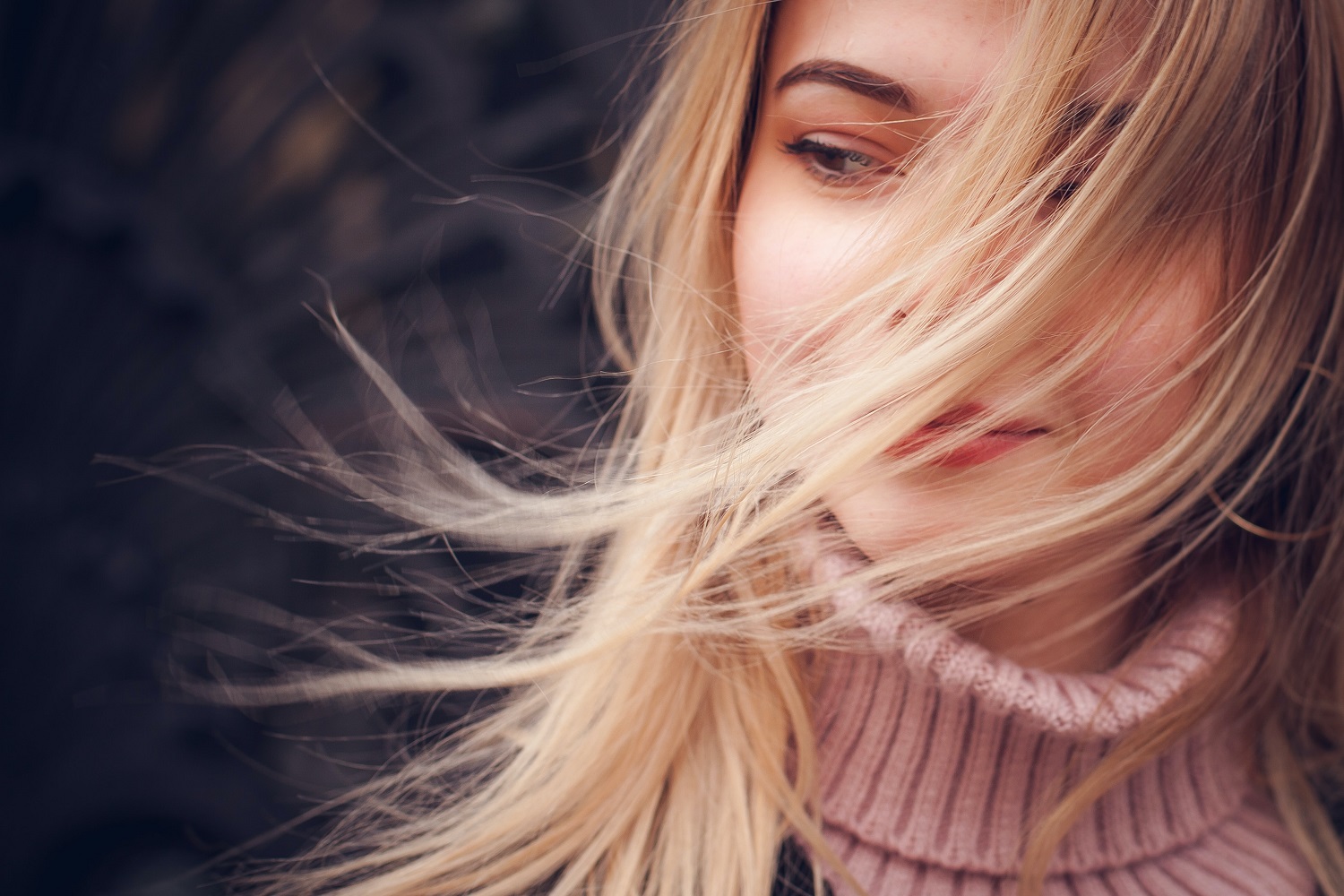 Most people will experience some rain and snow in the winter, but here in the AZ Foothills, it's just dry. And in the winter, it can be even worse. We may get a reprieve from the hot weather, but around these parts, expect to do some work to keep your hair from looking like a dry, frizzy mess. Here are the best ways to treat frizzy hair in the winter.
Invest in Frizzy Hair Products
When it comes to combating frizz, using the right products is key. Frizzy hair products come in many different options from deep conditioners to oils, depending on your hair type. Make sure to invest in a quality frizz product that will condition your hair without weighing it down, especially for those with finer hair.
Dryer Sheets
If you don't want to smell like Bounce, that's understandable. Pick up some unscented dryer sheets just for your hair. Think about it. Dryer sheets help you eliminate static in your dryer, so why wouldn't it work for your hair? Rub the sheet on the outside of your hair when it's dried to help reduce frizzy hair in the winter.
Use Cool Water
You may love yourself a good, hot shower, but did you know that the heat can be drying to your hair? Mix things up by washing your hair in cooler water. It'll take some getting used to, but the cooler temperatures keep moisture from leaving your hair. This reduces the risk of flyaways and encourages healthy strands. As a side benefit, cold showers have been shown to accelerate in weight loss and can alleviate muscle pain after a hard workout.
Eat Right
What you eat matters. Your hair responds to the foods that go into your body. While your hair is still attached to your head, it's not completely dead. While it won't get up and do a dance for you, certain foods can improve your hair. Eat foods with collagen, biotin, and even omega fatty acids for the best results. You can munch on nuts and seeds or add healthy doses of avocado oil to your cooking. If you can't get everything you need from food directly, don't be afraid to supplement with high quality vitamins when needed.
Wear a Hat
While getting "hat head" probably isn't on your list of things to do, covering your head goes a long way to keeping your hair from getting frizzy. Exposed hair is more likely to dry out. Additionally, the sun can act as a drying agent too. A hat protects your hair from being exposed to the dry air and from being fried by the sun. Have you ever wondered why it seems like the outer layers of your hair get so much drier than the rest of your hair? This is why.
Deep Condition Once a Week
There are so many ways to condition your hair. Putting conditioner on every time you shower may not be enough. If you're prone to frizz, take the time to do a deep conditioning treatment. You can find many products on the market just for this purpose. Don't use your regular conditioner the same way you would use a deep conditioning treatment. You'll start the deep conditioning treatment by washing your hair with a good shampoo. Next, you'll apply the deep conditioner, and then rinse off. After you've combed out all the tangles in your hair, you'll add a deep conditioning mask to your hair. Put it up into a shower cap and let it rest. Most people do this for about an hour. Once the time is up, rinse your hair completely to remove any residual product. This weekly ritual can help moisturize dry hair and reduce frizz throughout the week.
Drink More Water
In addition to eating hair-healthy foods, you also need to consume enough water. Water will rehydrate your whole body including your hair. When you are dehydrated, your hair suffers and this can make you more prone to frizz. Fixing frizzy hair in the winter is doable, but you'll need to take a multi-faceted approach. Otherwise, you may just end up with messy buns all winter long.