Page 8 of 8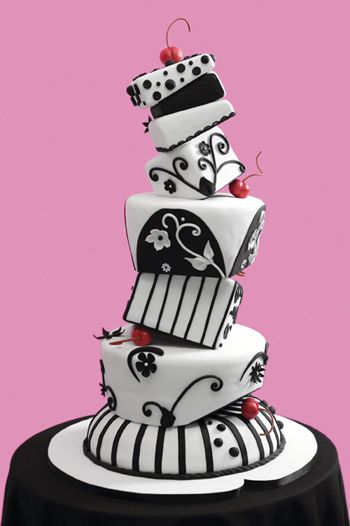 Best Bakery, Best Cupcake and Best Dessert Second-Year Winner
Classic Cakes and Confections
Cooking since her childhood days in Russia, Classic Cakes and Confections' Ella Levinson whips up some of the Valley's most gorgeous and gourmet desserts by hand along with her husband, Neil. Some of the Phoenix-based bakery's most mmm-inducing flavors include chocolate Grand Marnier, coconut meringue and lemon curd, in addition to sensational seasonal flavors. 602.795.9662, www.classiccakesandconfections.com.
Best Diner
5 & Diner
From meatloaf to milkshakes, 5 & Diner devotees visit the restaurant's nine Arizona-based locations for traditional diner fare. www.5anddiner.com.
Best Slice
Venezia's Pizza
Family-owned and –operated Venezia's Pizza dishes up New York-style slices at its four Valley outposts. 'Za enthusiasts line up for The Empire State pizza
(featuring 10 toppings) and healthful salad pizzas. www.venezias.com.
Best Tea Spot
The Ritz-Carlton, Phoenix
Every Wednesday through Saturday, Earl Grey and oolong devotees prep their pinkies for High Tea at the Lobby Lounge at The Ritz-Carlton, Phoenix. The tea is rounded out with oodles of petite treats. 602.468.0700, www.ritzcarlton.com/phoenix.
Best Treat to Send
ONEHOPE Wine
You don't have to be an oenophile to get on board with ONEHOPE Wine. Partial proceeds from the sale of each bottle go to various charities dealing with AIDS awareness, fighting autism, supporting the troops and more. www.onehopewine.com.
Best Hawaiian or Tropical Cuisine
The Breadfruit Authentic Jamaican Grill
Those wishing for a taste of Jamaica don't have to go any farther than Downtown Phoenix. The Breadfruit dishes up Jamaican favorites (think jerk chicken, coconut curry and oven-roasted plantains) using the freshest ingredients. 602.267.1266, www.thebreadfruit.com.
Saddest Closure
Zen 32
After more than 14 years in Phoenix, the beloved sushi spot sadly closed its doors in August. Zen 32's owner, though, is keeping busy at his other two popular dining destinations: Delux and Revo Burrito.