Page 5 of 8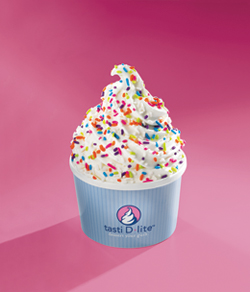 Best Frozen Treat: Yogurt or Low-Calorie Alternative
Tasti D-Lite
Those with a sweet tooth step to Tasti D-Lite for frozen dessert that contains 100 calories or less per four-ounce serving. And there's no skimping on scrumptiousness as evidenced by the shop's White Russian, coffee cake and green tea selections. www.tastidlite.com.
Best Expansion or Renovation
Over Easy at the Ice Den
Before slipping on skates, Ice Den visitors can carb up with homemade biscuits and gravy, pancakes, malt waffles and more at Over Easy, a Phoenix
breakfast favorite that was added to the Ice Den in late 2009. 480.585.7465, www.coyotesice.com.
Best Health or Vegetarian Food
Loving Hut
Loving Hut doles out vegan cuisine that proves plant-based diets don't have to be bleh.  Local health nuts stop by the Glendale and Phoenix locations for Loving Hut's Philly Dream (a take on the Philly cheese steak) and soy cheesecake. www.lovinghut.us.
Best Fun Lunch Spot Second-Year Winner
The Herb Box
One of the yummiest ways to wind down after a busy morning is taking your mid-day meal at Scottsdale's The Herb Box. Order freshly made lemonade and cilantro-lime crab dip with crisp plantain chips to set your p.m. off right. www.theherbbox.com.