Page 6 of 8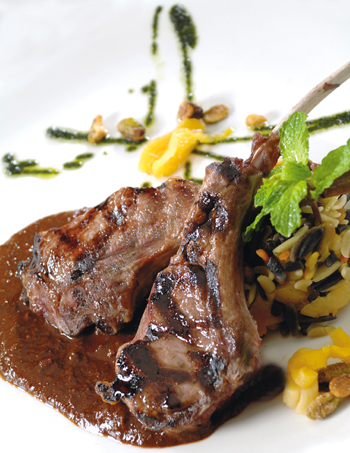 Best Mexican Food, Best Southwestern Experience, Best Outdoor Seating and Best Sunday Brunch
Carefree Station Grill & Bar
Located in Carefree's Spanish Village, the charming dining destination features a menu that spotlights "the influences of Southwestern, a little Mexican and 'whatever we like.'" Turns out, Valley voters like it too. Diners enjoy delectable dishes like buffalo meatloaf and ancho-rubbed pork in the alfresco feasting spots including the covered atrium, garden and scenic rooftop bar, BevHeaven. At brunchtime, Carefree Station pleases palates with its great à la carte offerings, including Southwestern eggs Benedict and deconstructed carne-and-egg fajitas. 480.488.8182, www.carefreestation.com.
Best Farmers' Market
Downtown Chandler Farmers' Market
On Thursday evenings, Dr. A.J. Chandler Park welcomes locals seeking jams, salsas, honey, tamales and craft items, to name a few of the home-grown, homemade goods on display at the weekly market. www.downtownchandler.org.
Best Fried Snack
Fried Chicken from Lo-Lo's Chicken & Waffles
Even celebs can't get enough of Lo-Lo's divine fried chicken. The likes of Muhammad Ali, Charles Barkley, Snoop Dogg and Shaquille O'Neal have feasted on the Scottsdale and Phoenix restaurant's finger-lickin' chicken. www.loloschickenandwaffles.com.
Best Greek Food
My Big Fat Greek Restaurant
Opa! Since 2002, My Big Fat Greek Restaurant has impressed with its Greek specialties, like spanakopita and moussaka. And with more than 10 Arizona locations, a delectable gyro is never far away. www.mybigfatgreekrestaurant.com.