Page 2 of 5
Favorite Local Daytime Show
Your Life A to Z, 3TV
From recipes to yoga to the latest beauty trends, Your Life A to Z with host Lisa Haffner has earned top nods and ratings from locals looking to enhance every aspect of living, from A to Z.
Favorite Weather Personality
Brittney Shipp, 3TV
With a smile as bright as the Arizona sun, meteorologist Brittney Shipp is the friendly face of the Valley's full forecast and a favorite among voters.
Favorite Female TV Personality: Afternoon or Evening News
Beverly Kidd, 3TV
For news junkies looking to round out their day, anchor Beverly Kidd delivers a top-notch, news-packed broadcast each evening on 3TV.
Favorite Male TV Personality: Morning or Daytime News
Javier Soto, 3TV
Keeping viewers on top of the daily news, Javier Soto has quickly grown to be a favorite personality on 3TV and our voters agree.
Best Local News Web Site
Azfamily.com
As the Web presence of 3TV, Azfamily.com offers the Valley's most-reliable news articles around the clock and at your fingertips. www.azfamily.com.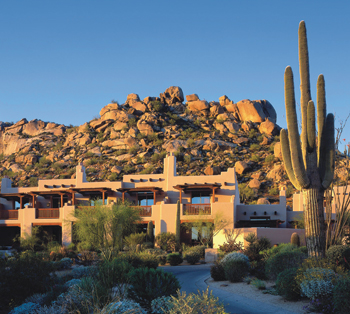 Best Special Event Venue
Four Seasons Resort Scottsdale at Troon North - Second-Year Winner
When a luxury respite is the reason for a ticket to town, the Four Seasons Resort Scottsdale at Troon North is the ultimate reservation. Breathtaking views, world-class dining and top-notch golf make the resort the trifecta for relaxation, rejuvenation and revitalization. 480.515.5700, www.fourseasons.com/scottsdale.