Page 4 of 5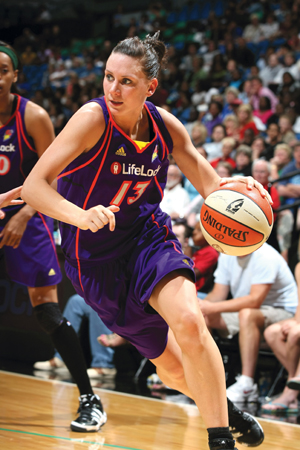 Best Pro Sports Team
Phoenix Mercury
While the Suns get a lot of national attention, their female counterparts, the Phoenix Mercury, are quickly turning up the heat and our voters are taking notice. www.wnba.com/mercury.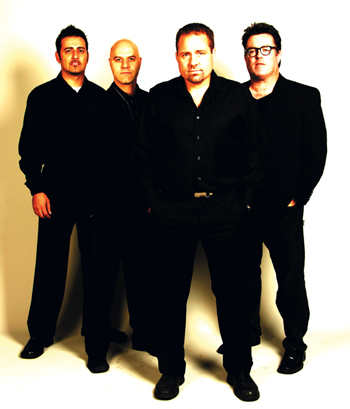 Best Local Band
The Walkens
From Green Day to Rascal Flatts to the Temptations, voters selected The Walkens (Tod Miller, Mike Detto, Al Abbassi and Jeff Owens) as the top local talent due to the band's expansive musical repertoire. 602.625.4695, www.thewalkens.com.
Best Art Gallery
Think Art
The vast selection of diverse art and the spectacular 5,000-sq.-ft. showroom are among the many reasons Think Art beat out others in this category. 480.998.9790, www.thinkfineart.com.
Best Annual Valley Event
Scottsdale Culinary Festival
Each spring, Valley foodies rejoice in a plethora of culinary creations from the area's top chefs and restaurants. From picnics to wine dinners to formal sit-downs, voters enjoy the variety of events and presentations each year at the Scottsdale Culinary Festival. 480.945.7193, www.scottsdaleculinaryfestival.org.
Best Arizona Cheerleaders or Dance Team
The Phoenix Suns Dancers
Valley voters love to support the Phoenix Suns and its entities, like the Phoenix Suns Dancers. Adding spunk, rhythm and spirit courtside, the Phoenix Suns Dancers get the crowd going until the last dunk. www.nba.com/suns/dance.
Best Sporting Event
Waste Management Phoenix Open
Known as the "Greatest Show on Grass," the Waste Management Phoenix Open has gained a reputation as the rowdiest PGA Tour event. Drawing more than half a million fans throughout tournament week, the famed 16th hole is the tourney's ultimate place to see and be seen. www.wastemanagementphoenixopen.com.
Best Local Radio Talk Show or DJ and Best Talk Show: Morning Drive
Elvis Duran & The Morning Show, 97.5 KMVA
The rush hour grind can put a damper on any day. Luckily, Elvis Duran & The Morning Show blasts an epic lineup of side-splitting segments that make our voters want to stay in their rides longer. www.elvisduran.com.
Best Country Radio Station
102.5 KNIX
From Ben and Matt in the morning to 20 in a Row, 102.5 KNIX is the frequency of choice for die-hard country fans. www.knixcountry.com.