Page 7 of 7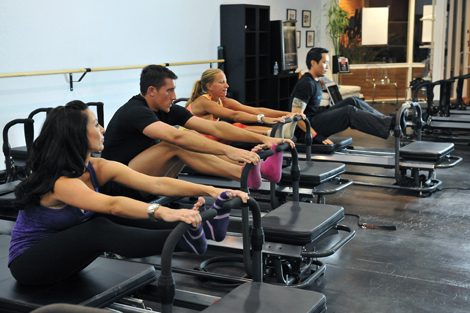 Best Alternative Exercise Option & Personal Training
The Body Lab Pilates +
Forget everything you know about conventional workout methods. The Body Lab Pilates + SPX Fitness program is an innovative workout regime specifically designed to strengthen, tighten and tone the body quickly and safely. Created by Sebastien Lagree, SPX Fitness is a hybrid of Pilates, cardio and weight training that strengthens muscles while reducing stress on the joints and connective tissue, leaving clients with fit and powerful physiques. www.thebodylabaz.com.
Best Yoga Studio
SuTRA Midtown Yoga
Owners Rebecca and Matthew Fritz have incorporated their passions for nutrition, massage therapy, coffee, yoga, Pilates, prenatal health, local art and live music into SuTRA Midtown Yoga, a 4,000-sq.-ft. studio for healthy living in Phoenix. www.sutramidtown.com.