Page 1 of 10
Take a look at where Valley fashionistas like to flex their card-swiping and bag-toting muscles when they're in the mood for some serious head-to-toe (or sunglasses-to-shoes) shopping...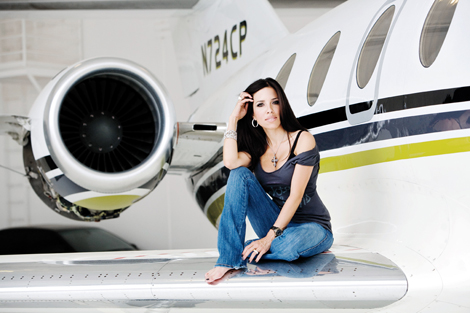 Best Local Jewelry Designer: Female
Jacqueline Nerguizian Fine Jewelry
Born and raised in California, Jacqueline Nerguizian is a third-generation jeweler who brings classic Hollywood glam to the Valley. (Speaking of Hollywood, the likes of Sandra Bullock, Jennifer Lopez and AFM cover model Bret Michaels have donned her designs.) Designing jewelry since age 9, Nerguizian knows the ins and outs of the process and can design a killer piece that'll make jaws drop. www.jacqdesigns.com. 
Best Local Jewelry Designer
Claudia Kretchmer 
As co-owner of OPUS Art of Fine Jewelry and heir to Steven Kretchmer Designs, Claudia Kretchmer knows jewelry. With exquisite, hand-made designs and quality craftsmanship, it's no wonder why voters love her works of art and have ranked this fourth-generation jeweler as the top local jewelry designer. www.opusjewelry.com; www.stevenkretchmer.com.