Page 6 of 10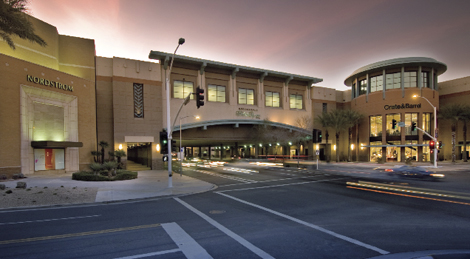 Best Shopping Center: Indoors
Scottsdale Fashion Square
More than 250 breathtaking stores await shoppers at Scottsdale Fashion Square. With names like Tiffany & Co., Barneys New York, Victoria's Secret, Louis Vuitton and Prada, a style overload greets each customer. No fashion-forward mall is complete without delicious restaurants like The Yardhouse, Kona Grill and Modern Steak, all featured at Fashion Square. www.fashionsquare.com. 
Best Swimwear Shopping
Aqua Beachwear-2011 Winner
Featuring brand names like Betsey Johnson, DKNY, Juicy Couture and Ralph Lauren Blue Label, Aqua Beachwear has a beach-ready getup for everyone. Whether you are looking for a swimsuit fit for a honeymoon getaway or a conservative one-piece, Aqua Beachwear has the hookup. Check out the shop's supply of designer cover-ups to complete your beach look. www.aquabeachwear.com.
Best Gift Shop
Do Me a Favor-2011 Winner
With upscale, quality home gifts for the kitchen, powder room, baby room and more, Do Me a Favor adds style and functionality to home decorations. With hand-wrapped gifts featuring unique papers and ribbons, the presentation is just as important as the quality of the gift. www.favorfinegifts.com.