42nd Street is coming to The Scottsdale Musical Theatre, July 6-15, with the well-known star of screen and stage, Charles Shaughnessy and other headlining showstoppers!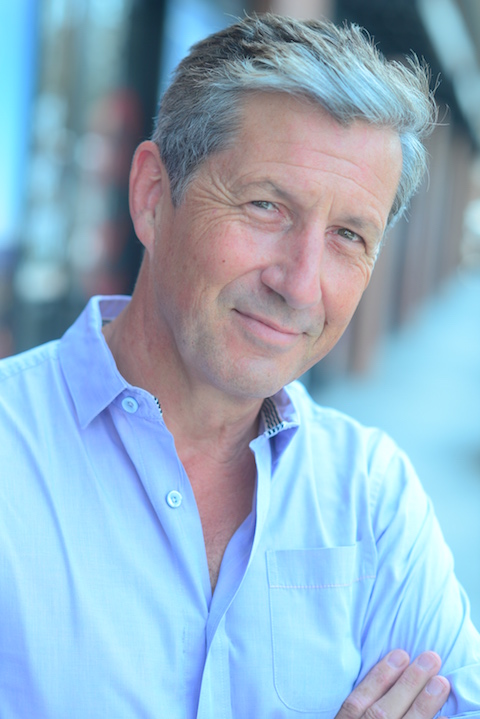 This Tony-Award-winning show that was among the first musicals to be adapted into a film, is bringing fresh new choreography and strong national talent, like Shaughnessy, to The Scottsdale Musical Theatre Company. With Soap Opera Awards and an abundance of successful TV -shows and movies under his belt, Shaughnessy is ready to hit the stage for tap dancing, singing and acting in this musical that stands the test of time.
Arizona Foothills Magazine: "What brought you from England to America?"
Charles Shaughnessy: "The love of my life! I was training at drama school in London and met the most beautiful, graceful, stunning ballerina I have ever seen. She was from Los Angeles so we had to decide between England or California and eventually, I packed up all my belongings and came out to LA to start looking for acting jobs. You bet the weather in California is much better than London, that's for sure. We've been married 35 years now, and I've never looked back."
AFM:" So from England to Los Angeles, how did you manage to land a spot on "Day of Our Lives?"
CS: "Once I came out to LA, I had to get an agent, that's just what you do. I started with a small role on 'General Hospital' with the producer Shelly Curtis. She had mentioned this show 'Days of Our Lives.' What was meant to be a day with these one-liners kept continuing for weeks (and I was getting a pretty good paycheck from it!) I sort of fell into this role of Shane Donovan. I am so lucky, I know, and after about a month, I signed a contract. One day turned into eight years. It was such a fun family to be a part of; we had just the greatest laughs on set. They were such amazing people."
AFM: "Something a lot of people don't know about you is your widely successful voiceover career from high-profile televisions shows like "The Rugrats," "The Wild Thornberry's" and Dennis the Goldfish in "Stanley." How did you get started in voiceovers?"
CS: "If you are an actor, you have to have as many fishing lines in the water as possible. Having an agent, they look for great, diverse work to spread your line. I did a demo, a voiceover tape and started auditioning wherever I could."
(Laughing)
AFM: "Alright, but how did you know what a goldfish would sound like?"
CS: "I just really sat and wondered what it would sound like. I picked something and apparently that is what a goldfish to them, sounded like. I will say, it really helped to have pictures. I got a picture of Dennis the goldfish, and after seeing his face and putting a visual image in my head, this helped me put together a voice."
(Yes, he did the voice and it was spot on and absolutely hilarious.)
AFM: "So from all these films and movies, how did you get your start in musical theater? Where did you learn to sing and dance?"
CS: "I wouldn't consider myself a musical theater guy at all…it was a complete fluke! My wife laughs at me when I say I'm a dancer. I had already turned 50, this was around 2003 and my agent called me up and said there was a musical theater opportunity in New York City that I should audition for. I figured what do I have to lose! I got a singing coach and flew out there. I was so panicked, and it was the scariest audition of my life but it is good to scare yourself. In this business and industry, you have to scare yourself, take yourself out of your comfort zone, do something different because you may surprise yourself. Fast forward 10-plus years and here we are. I love doing musicals in the summer. I have done Henry Higgins from My Fair Lady, three times now and I really, really enjoy it. Also, the kid actors and singers are also absolutely phenomenal."
AFM:" Off of that, what made you decide to perform in 42nd Street? What sparked your interest?"
CS: "42nd Street is such a classic, and I have never done it. I really wanted to challenge myself, and I love doing a great summer musical; why not I said!"
AFM: "Have you ever been to Arizona/Scottsdale?"
CS: "Ohhh, a while back for a tennis event, years ago. Only for a weekend. It's so darn hot, but I am excited to be back."
AFM: "Advice to your younger, aspiring actor self, to someone who is chasing their acting dreams, Go!"
CS: "Oh man! My advice would be you have to love the good and the bad. It's not all movie premieres and television shows. You have to spend a lot of time waiting tables, driving taxies, scraping the money to pay rent. A lot of time doing a play for no money in a church hall because you love the thrill of acting. All that has to give you a rush because it allows you to do what you love. Waking up and you just can't believe how lucky you are to do what you love, no matter what you have to do to get there."
We are excited to tap, sing and dance our night away with cast and crew of 42nd Street this July. This classic Broadway hit is coming to The Scottsdale Musical Theatre Company and is one you will not want to miss. To purchase tickets now, click here.