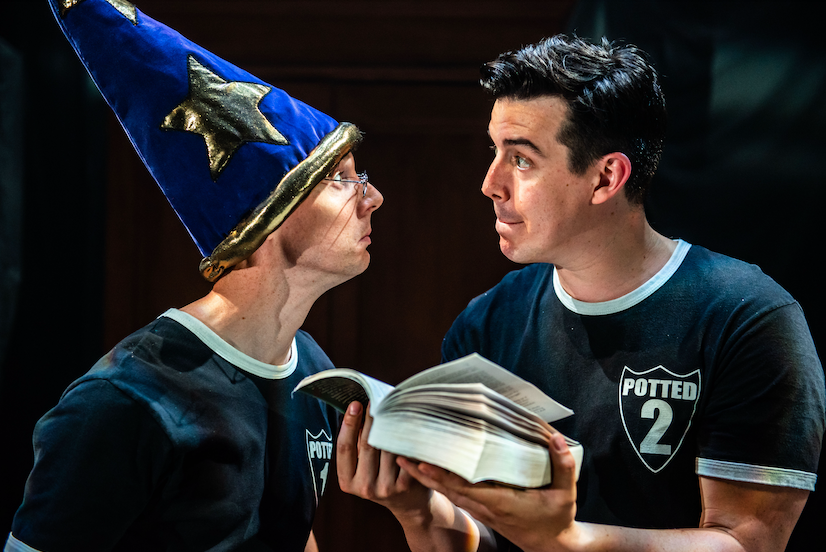 Fans of the Wizarding World, get ready; Potted Potter - The Unauthorized Harry Experience is coming to Phoenix for the first time at The Madison Center for the Arts! The two-person, off-Broadway parody show will perform for three nights, October 28-30.
The venue hosts a costume contest each night and encourages fans to dress up as their favorite character, and winners will receive 2022 season tickets to The Madison! Plus, the theatre's full bar will feature a signature drink to fit the occasion, Butter Brew!
Potted Potter - The Unauthorized Harry Experience
Playing to sold-out houses worldwide, the Olivier Award-nominated POTTED POTTER – The Unauthorized Harry Experience – A Parody by Dan and Jeff takes on the ultimate challenge of condensing all seven Harry Potter books (and a real-life game of Quidditch) into seventy hilarious minutes. Even if you don't know the difference between a horcrux and a Hufflepuff, POTTED POTTER will make you roar with laughter.
Created by two-time Olivier Award-nominated actors Daniel Clarkson and Jefferson Turner, Potted Potter is perfect for ages six to Dumbledore (who is very old indeed).
For more information or to purchase tickets, visit themadison.org.