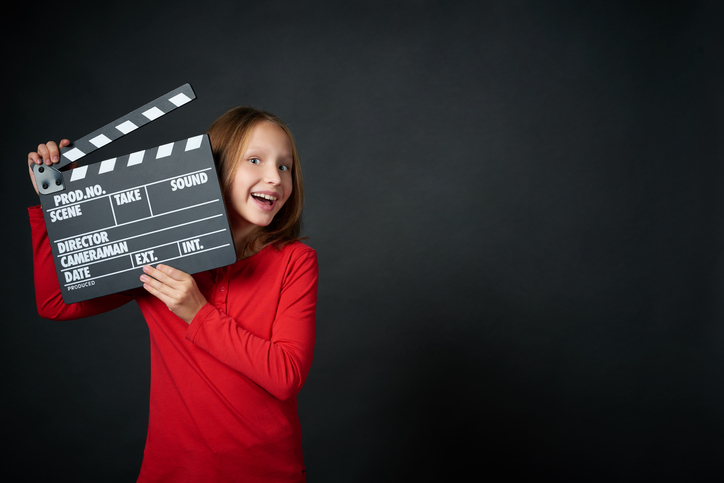 The Groundlings School, the premiere training ground for some of the biggest comic geniuses in film and television (Melissa McCarthy, Will Ferrell, Maya Rudolph, and Kristen Wiig, to name a few), is offering their teen improv and sketch comedy camps virtually - available to kids around the world!
These classes are available for students in age groups 10-13 and 14-18 and introduces teens to The Groundlings' unique style. Teens will be able to work on characters, improvisation, sketch writing, and acting through a variety of fun games and improv exercises. All classes will be offered via Zoom with two offerings: a lively five-day class series ($225.00) or one-day drop-ins ($45.00). On the last day of the workshop series, parents and friends are invited to join the class and observe the final 30 minutes in an "open class" format.
Class days and times vary. For more information visit https://www.groundlings.com/school/online-teen-classes.
Teen Improv Classes Schedule: April 2021 - August 2021
5-Day Workshop Series - April 24 - May 22
Saturdays, 2:00 p.m. - 4:00 p.m. PT (Ages 14-18)
5-Day Workshop Series - May 2 - June 6
Sundays, 10:00 a.m. - 12:00 p.m. PT (Ages 10-13)
Sundays, 11:00 a.m. - 1:00 p.m. PT (Ages 14-18)
5-Day Workshop Series - June 14-18
Monday - Friday, 10:00 a.m. - 12:00 p.m. PT (Ages 10-13)
Monday - Friday, 11:00 a.m. - 1:00 p.m. PT (Ages 14-18)
5-Day Workshop Series - June 21- June 25
Monday - Friday, 10:00 a.m. - 12:00 p.m. PT (Ages 10-13)
Monday - Friday, 11:00 a.m. - 1:00 p.m. PT (Ages 14-18)
5-Day Workshop Series - June 28 - July 2
Monday - Friday, 10:00 a.m. - 12:00 p.m. PT (Ages 10-13)
Monday - Friday, 11:00 a.m. - 1:00 p.m. PT (Ages 14-18)
5-Day Workshop Series - July 5 - July 9
Monday - Friday, 1:00 p.m. - 3:00 p.m. PT (Ages 10-13)
Monday - Friday, 2:00 p.m. - 4:00 p.m. PT (Ages 14-18)
5-Day Workshop Series - July 12 - July 16
Monday - Friday, 10:00 a.m. - 12:00 p.m. PT (Ages 10-13)
Monday - Friday, 11:00 a.m. - 1:00 p.m. PT (Ages 14-18)
5-Day Workshop Series - July 19 - July 23
Monday - Friday, 10:00 a.m. - 12:00 p.m. PT (Ages 10-13)
Monday - Friday, 11:00 a.m. - 1:00 p.m. PT (Ages 14-18)
5-Day Workshop Series - July 26 - July 30
Monday - Friday, 1:00 p.m. - 3:00 p.m. PT (Ages 10-13)
Monday - Friday, 2:00 p.m. - 4:00 p.m. PT (Ages 14-18)
5-Day Workshop Series - August 2 - August 6
Monday - Friday, 10:00 a.m. - 12:00 p.m. PT (Ages 10-13)
Monday - Friday, 11:00 a.m. - 1:00 p.m. PT (Ages 14-18)
5-Day Workshop Series - August 9 - August 13
Monday - Friday, 1:00 p.m. - 3:00 p.m. PT (Ages 10-13)
Monday - Friday, 2:00 p.m. - 4:00 p.m. PT (Ages 14-18)
One Day Teen Workshop - June 5 - August 21
Saturdays, 10:00 a.m. - 12: 00 p.m. PT (Ages 10-18)