"Verde Springs Morning" Oil Painting By Tony Winters
The Arizona Capitol Museum (AZCM) is proud to present nationally recognized landscape artist Tony Winters' new collection of oil paintings "Renegades: Arizona's Undammed Rivers." The title refers to the last two rivers in Arizona that have never been dammed. This series portrays the Upper Verde and the San Pedro, Arizona's last remaining wild rivers. Winters documents the remote desert rivers as they appear today, from the Mexican border crossing to the rugged canyons of Yavapai County.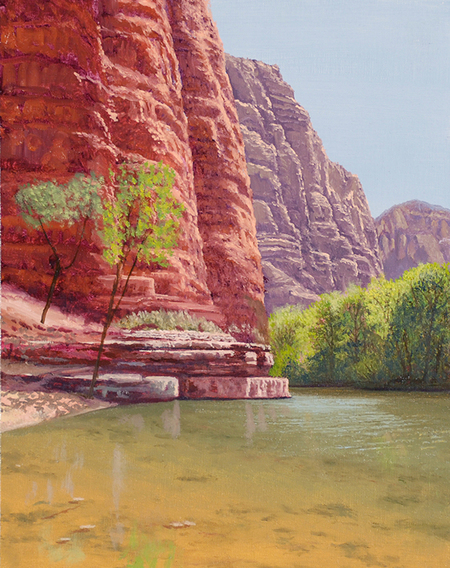 "Sycamore Canyon" Oil Painting By Tony Winters
The title "Renegades" refers to the rivers' freedom from dams as well as to the rebels and renegades who have taken refuge in their remote landscapes throughout history. Viewers will be invited to discover two rivers that are lushly green, flowing freely and supporting diverse wildlife. Winters says, "The fact these two rivers still run free, much as they did before Arizona became a US Territory, is something to be celebrated, and that's what this project is about."With the help of guides from the Water Sentinels group, Winters hiked into remote areas along each river, locating sites to paint that are significant for their wildlife, ecology or scenic beauty. Winters believes in addressing highly political issues in a non-political way. He says, "Ultimately, it is my belief that people feel love and protectiveness for places they know and find beautiful."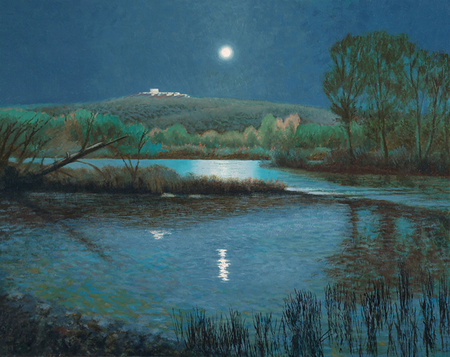 "Ruins of Tuzigoot on the Verde River" Oil Painting by Tony Winters
The project was conceived in 2016 with the late Dr. Jack August, historian and foremost chronicler of water history in Arizona. Winters says, "Dr. August suggested we collaborate on a new exhibition to follow up on my previous one-man show at the Capitol Museum called "Desert River/City River" which featured the reservoirs and canals that bring water to the city of Phoenix. This time we decided to focus on Arizona's wild rivers. Sadly, Jack is no longer with us. For both of us the inspiration was to offer a new vision of these magical places that highlights the value as part of Arizona's legacy. Tony Winters' is a prize-winning classically trained contemporary artist who continues the naturalist landscape art tradition of the Hudson River School painters. Winters has exhibited his work nationally and has been featured in both online and print publications.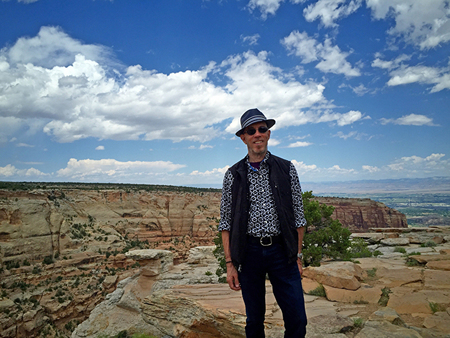 Artist Tony Winters
The exhibition will open with a private event on Thursday, October 25th (opening to the public on October 26) and run through the end of December 2018. The exhibition has been developed in conjunction with the Sierra Club and The Friends of the San Pedro. The Arizona Capitol Museum is free to the public and open daily, located at 1700 E. Washington Street, Phoenix 85007.To arrange interviews with Tony Winters, the Arizona Capitol Museum, or to request promotional images, please use the information below. Information for the public about the AZCM can be found at http://www.azlibrary.gov/azcm. For more information about artist Tony Winters visit www.tonywintersfineart.com. *Images are courtesy and copyright of artist Tony Winters.
"Javalina on the San Pedro" Oil Painting By Tony Winters