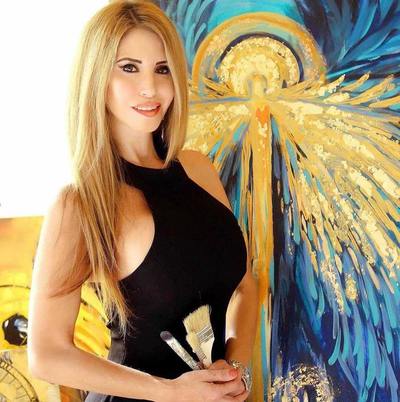 Artist Laura Thurbon with her work
Monsoon season is upon us and Gallery Andrea is currently featuring paintings by local artist Laura Thurbon! Thurbon loves to capture the beauty and magic of these dynamic "monsoon" storms. Her artwork ranges in style and centers on bold colors, strong lines and organic shapes. When asked about her work Thurbon stated, "Painting is like living, it reflects my an inner, meditative quest for enlightenment, birth, love, joy, and compassion."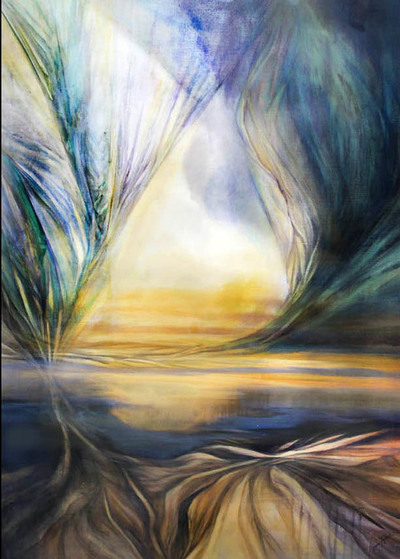 "Monsoon" Painting by Laura Thurbon
Thurbon is originally from Peru, studying at the renowned National Fine Arts School of Lima focusing on painting and art education. Thurbon has won numerous art awards, and her artwork is part of several worldwide collections in the United States, South America, Europe, Israel, and India. Her work has many published works, and public murals around the Southwest United States. She is passionate about painting successfully working as an artist, muralist and arts educator. She currently resides in Scottsdale, where she runs her successful art business.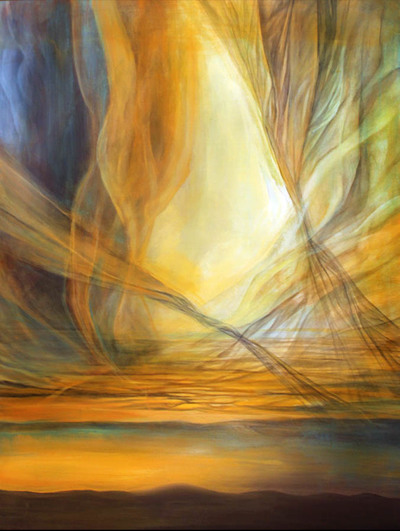 "Monsoon" Painting by Laura Thurbon
Gallery Andrea has been a staple of the Scottsdale art scene in Old Town Scottsdale's Gallery District since 2004. It is owned and operated by international artist Andrea de Kerpely-Zak and her daughter Andrea Zakrzewski. Gallery Andrea's signature style is floral artworks by owners Andrea de Kerpely-Zak and Andrea Zakrzewski. Andrea de Kerpely-Zak is known for her colorful and delicate impressionist flowers that symbolize freedom and healing, which she has been creating for over 35 years.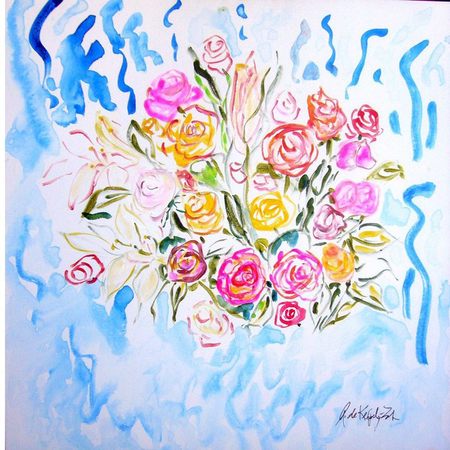 Healing Flowers Painting by Andrea de Kerpely-Zak
Daughter and gallery partner, Andrea Zakrzewski paints akin to her mother utilizing a palette knife to create work that is inspired by nature reflecting a loose impressionistic style. Zakrzewski has infused her love of her mother's work with her passion for the impressionists inspired by such artists as Monet and Van Gogh. This past October Zakrzewksi launched her custom designed floral fashions incorporating artwork by both mother and daughter. Debuting her collection of vibrant dresses, skirts, scarves and handbags last year during Phoenix Fashion Week and recently showcased on AZFamily and Fox 10 News! To view more wearable art fashion visit Andreazfloralfashion.com.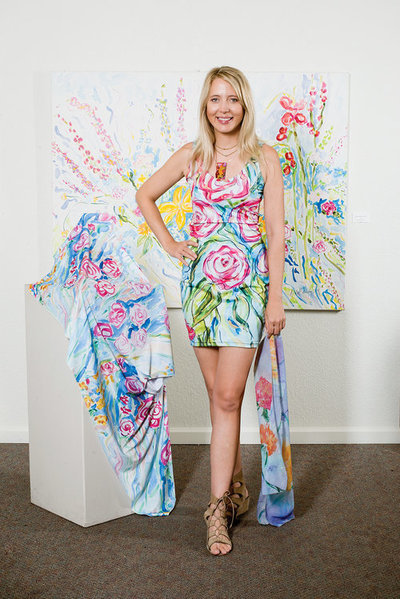 Andrea Zakrzewski wearing "Extened Roses" Bodycon Dress Available at Gallery Andrea
Visit Gallery Andrea and experience their incredible artwork first hand and meet this delightful and dynamic mother-daughter duo! Gallery Andrea showcases diverse variety of artwork and styles, in addition to a small rooster of artists that are local, national and international. The gallery participates in the weekly Thursday Scottsdale ArtWalk from 7pm to 9pm (each week). The gallery is located at 7019 E. Main Street, Scottsdale open daily from 11am to 5pm, closed only on Sunday. For more information about Gallery Andrea visit them online at http://artandrea.com/. * All images are courtesy and copyright of Gallery Andrea.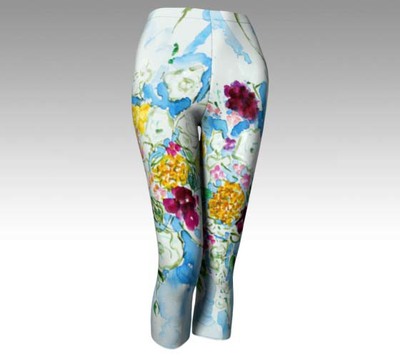 "Happy Memories" Leggings Available at Gallery Andrea