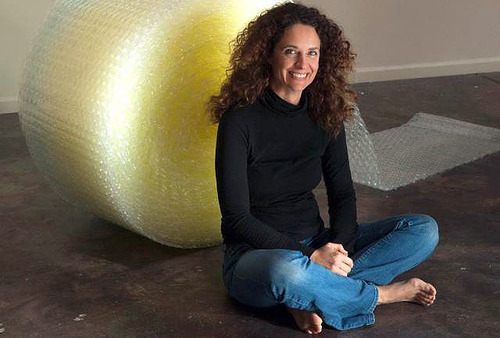 Valles is debuting in her first Scottsdale exhibition "Perfect Imperfection" at Walter Art Gallery with "Dimensional paintings" of alluring complex shapes and muted colors. She was born in Spain, formally training in the arts at the Escuela de Artes y Oficios de Madrid, Alevi Cultural Center in London, as well as the Circulo de Bellas Artes de Madrid. She eventually settled in Arizona and went on to receive her Bachelors of Fine Arts in Painting from Arizona State University.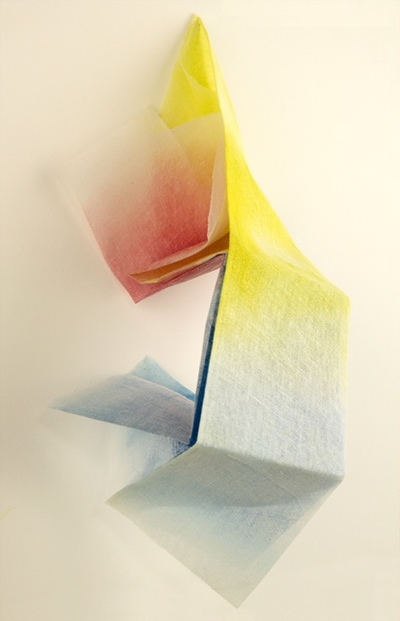 "Light Cone" By Valles
Valles' work invites viewers to slow down, to observe deeply, and approach the gravitas of life with lightness and playfulness whenever possible, states Walter Art Gallery. The artist is interested in the spontaneity and simplicity of everyday actions, common objects, and ordinary materials. This is evident throughout her body of work in such enchanting pieces as "Blossom" & "Light Cone" made from the simple materials of oil paint on tarlatan cloth resulting in a work that is willowy and elegant.
In the current show she uses improvised materials to stretch the boundaries of abstract painting resulting in what she calls "dimensional oil paintings". The work is effortless and beautiful, translucent, creating light pieces that seem to float in their spaces. She uses materials that are twisted and shapes them into folds and undulations where the material becomes the art object. Drawing from an inventory of thumb or tongue prints, oil markings, self-curving sheets, and wrinkles that convey an ethereal sense of place. "I find beauty and honesty in flaws and imperfections, and the inward self-reflection that they inspire," states Valles.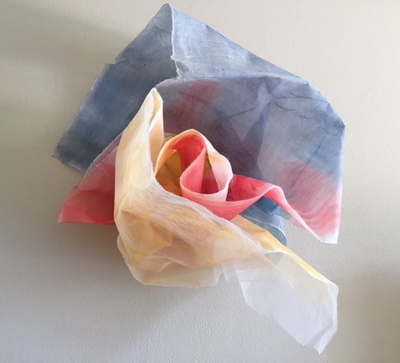 "Blossom" By Valles
Valles has been exhibited her work around the world in such cities as Madrid, Mexico City, and San Francisco having numerous in numerous exhibitions around the world at several prestigious museums including at Marin Museum of Contemporary Art, San Jose Institute of Contemporary Art, and San Luis Obispo Art Museum. Her work as garnered numerous awards including the Brushstrokes Award in 2013 from the San Luis Obispo Art Museum.

The opening reception for "Perfect Imperfection" will take place on Friday March 16 from 6:00pm until 9:00pm with an opportunity to meet artist Barbara Valles. Refreshments will be served, and local band "The Paper Foxes" will be playing in the Walter Dome (across the parking lot from the gallery). "Perfect Imperfection" will be on display from March 16 through April 9, 2018.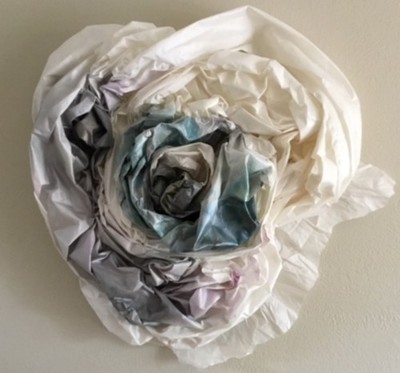 "Core I" by Valles
The Walter Art Gallery is located at 6425 E. Thomas Road, Scottsdale, AZ 85251. The Walter Project is an innovative community of artists, entertainers, makers, and visionaries who come together to form various creative ventures such as The Walter Art Gallery, Walter Productions, Walter Yoga, and The Station (the Walter brewery). Known for their art cars such as Walter the Bus, Big Red, and Kalliope, the purpose of this community is to share joy and spark creativity through unique experiences. For more information about the Walter Art Gallery visit http://www.walter-art.com and for more information about artist Barbara Valles visit https://www.barbaravalles.com/