The Tempe Festival of the Arts 2018 Spring Festival returns presenting art, edibles and entertainment in the heart of beautiful Downtown Tempe! The Tempe Festival of the Arts focuses on showcasing exceptional visual art and its artists in a spectacular 3-day event taking place March 23rd through March 25th, 2018. Admission to the festival is Free and open daily from 10am to 5:30pm offering visitors the opportunity to explore wonderful Mill Avenue from 3rd Street to University.
Since its inception, the Tempe Festival of the Arts has consistently been ranked in the Top 200 Fine Art and Fine Craft Festivals in the nation and they are expecting nearly 225,000 visitors this year! Highlighting a diverse and eclectic array of artists working in 16 different visual arts categories including ceramics, jewelry, photography, wearable art, and wood just to name a few. They received around 700 applicants that are then juried by members of the local art community ranks the top artisans in each category to participate in the Festival, and the highest-ranking artists receive invitations to participate.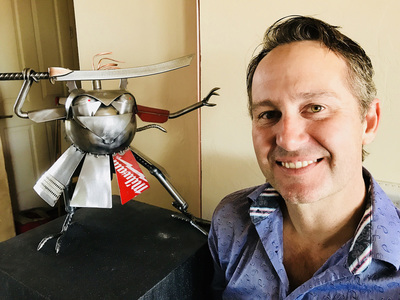 During the Festival, a new jury selects the best overall artist and the top artist in each category and these winners receive cash honoraria awards. Mill Avenue will be lined with about 350 artist booths selected by jury, filled with unique, and hand-made artwork that offer visitors a wonderful opportunity to meet the artists and shop an eclectic collection of works. This year's featured artist is Adam Homan, an Arizona native who has been creating metal art for the past 21 years. His work is a "unique blend of steel, repurposed objects and fiber optics."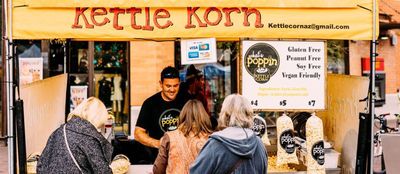 A wonderful variety of food options from local vendors can be found throughout the festival with a food court, "Food Truck Alley", snack vendors, plus there will be Beer and Wine gardens. The Festival will present well-known local and regional music with more than a dozen street performers with a new edition this year of the "Unplugged Lounge" courtesy of the Graduate Tempe.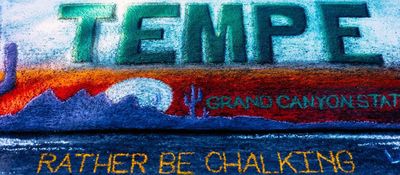 Plus be sure to check out the Chalk-A-Lot Street featuring a special curated chalk art section located on 4th Street and Mill Avenue where professional chalk artists compete for awards and also invite festival goers to experiment with chalk. The ASU Art Museum Ceramics Research Center and Brickyard Gallery, located at the Brickyard on Mill features an interesting gallery space and open storage combination handled by the Ceramics Research Center with a diverse collection of 3,500 ceramic pieces at any one time.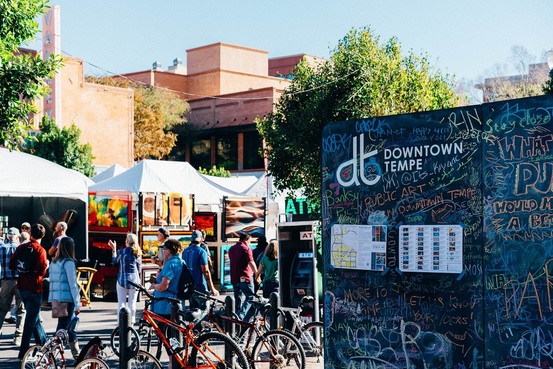 For complete Tempe Festival of the Arts details, artist line up and entertainment schedules visit them online at http://www.tempefestivalofthearts.com/. Be sure to follow them online on Twitter at @TempeFestivalArts and on facebook https://www.facebook.com/TempeFestivalOfTheArts/?fref=ts and don't forget to share your photos throughout the festival! *All images courtesy and copyright of Tempe Festival of the Arts.