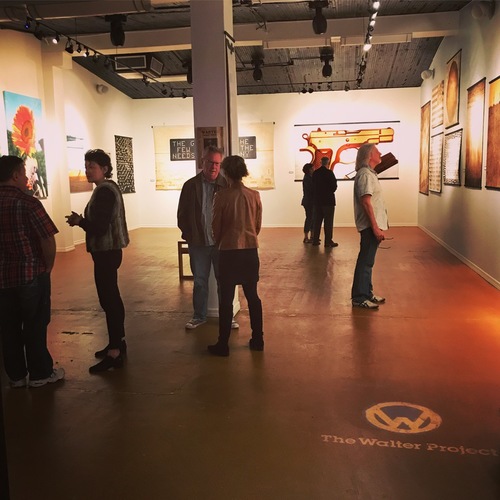 Craig Cheply is a talented fine artist, muralist and scenic artist, whose new solo exhibition at Walter Art Gallery has people talking! This exhibition represents a small retrospective of Cheply's diverse and impressive variety of work evolving from his solo exhibition "Dawn To Dawn-Past, Present, Possible Futures" done at the Arizona Museum of Natural History in 2003, that incorporates paintings and mixed media works ranging in subject from beautiful landscapes of the southwest to political, environmental and social commentaries of today guest curated by Nicole Royse of Royse Contemporary.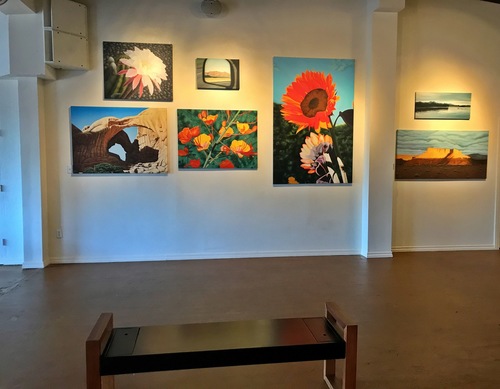 Since 2006 the artist has been creating his sometimes controversial conceptual "100% Natural Series" utilizing his visual journalistic observations examining the "Socio/Polit/Environ/Econo/Relig/Geo/Natural landscapes" occurring on both the domestic and world stages daily in the 21st Century. This collection of work juxtaposes the beautiful and the poignant observations of the world by the artist, brilliantly depicting the southwest along with provocative history facing our world from a multifaceted perspective. "My artworks are visually commenting upon man's past, current history and future state of affairs-the good, the bad, and the downright ugly," comments Cheply.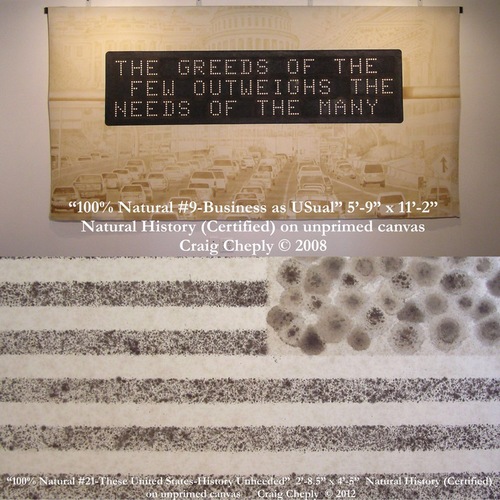 Cheply was traditionally trained in the arts receiving his Bachelors of Fine Arts from Arizona State University in Interior Design in 1980. He currently works as both a commercial and fine artist and since 2015 he has worked as the lead scenic artist for the Arizona Opera. Cheply's work can be found in both public and private collections throughout the United States including the Arizona Museum of Natural History -10 permanent solo commissioned murals and various scenic works, Burton Barr Central Library, the City of Glendale, and the City of Chandler. His work has garnered numerous awards through the years, as well as has being featured in noteworthy publications as Phoenix Home & Garden Magazine, the Arizona Republic, Visual Art Source, and SouthwestArt Magazine.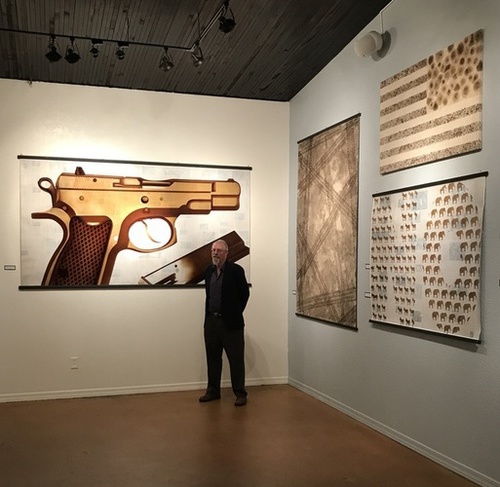 The Closing Reception for Dawn To Dawn-The Continued Observations will take place this Friday, February 16, 2018 from 6-9pm with an opportunity to meet artist Craig Cheply and hear about his work and career thus far, along with light hors d'oeuvres and beverages, plus the Walter Dome Patio will be open with live music from Dusty Tuffet. Dawn To Dawn-The Continued Observations will be on display at Walter Art Gallery through February 18, 2018.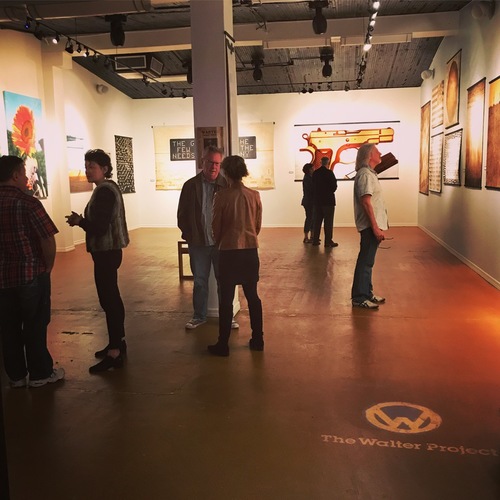 The Walter Project is an innovative community of artists, entertainers, makers, and visionaries who come together to make up a collection of different branches of creative ventures such as the Walter Art Gallery, Walter Productions, and the Walter Brewery. Known for their art cars such as Walter the Bus, the purpose of this community is to share joy and spark creativity through unique experiences. Walter Art Gallery is located at 6425 E. Thomas Road, Scottsdale AZ 85251. For more information about Walter Art Gallery or artist Craig Cheply visit http://www.walter-art.com.