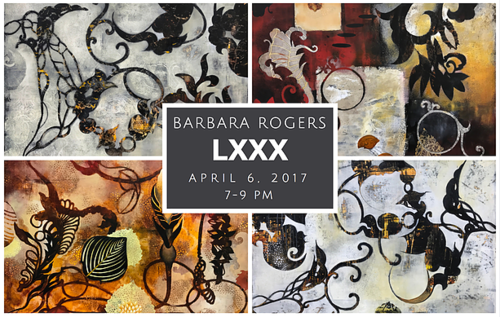 This month Gebert Contemporary highlights Tucson based artist and professor Barbara Rogers with her solo exhibition "LXXX: Always Searching for Beauty".
April 6th marked the opening reception, drawing a fantastic crowd, rave reviews and an opportunity to meet the acclaimed artist. Rogers latest exhibition showcases a stunning selection of oil paintings that highlight her iconic style that brilliantly blends ornamental forms with striking botanicals. Her work utilizes mesmerizing colors, engaging use of line and delicate shapes that draw the viewer into each painting.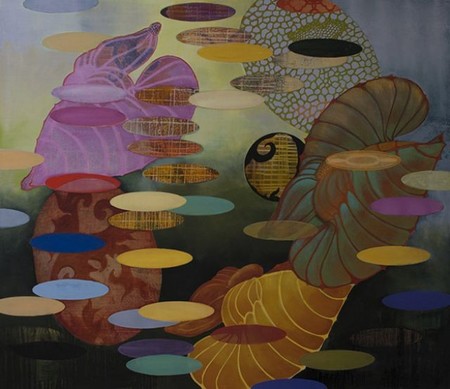 Rogers is traditionally trained in the arts receiving her Masters of Arts Degree in Painting from the University of California, Berkeley. In addition to her art career she has been a professor of painting and drawing at University of Arizona in Tucson since 1990. Her work is in major public and private collections including The San Francisco Museum of Modern Art, The Scottsdale Museum of Contemporary Art, The Oakland Museum of Art, and The San Jose Museum of Art.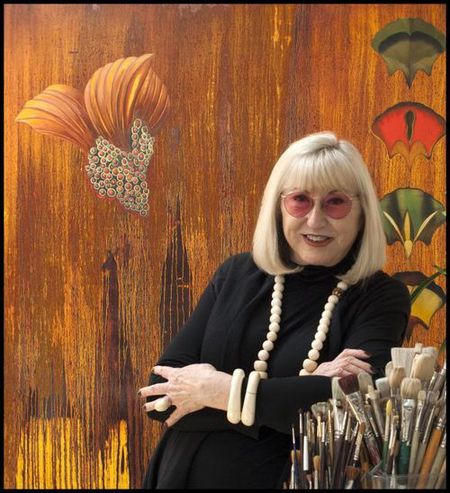 Rogers has exhibited widely both nationally and internationally including one-person exhibitions at major galleries and museums in San Francisco, Seattle, New York, Chicago, Pittsburgh, Scottsdale, Germany, South Korea and the United Arab Emirates. She was recently the featured artist in the "Art for the Heart" benefit for Free Arts for Abused Children of AZ. Saks Fifth Avenue graciously hosted the annual art auction and celebration where over 60 artists auctioned off artwork with all proceeds benefiting the amazing children of this organization.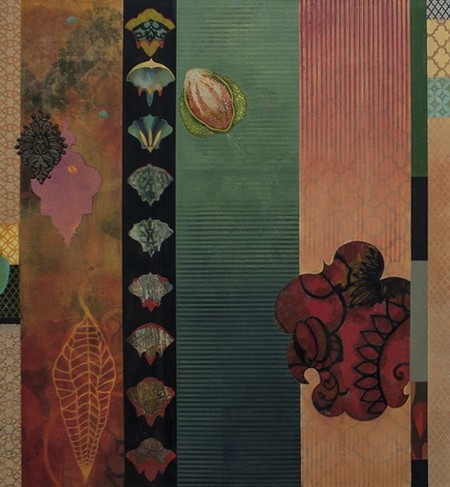 There is still time to see "LXXX: Always Searching for Beauty", a vibrant exhibition that will be on view at Gebert Contemporary through April 29, 2017. Every week the gallery participates in the weekly Thursday night Scottsdale art walk from 6-9pm. Gebert Contemporary is located in the heart of the Scottsdale Arts district at 7160 Main Street, Scottsdale 85251. For more information about this exhibition visit http://gebertartaz.com. *All Images are courtesy and copyright of Barbara Rogers and Gebert Contemporary.