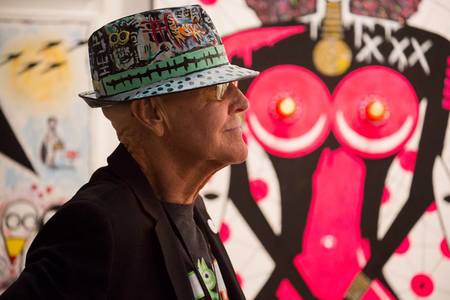 Dynamic Paradise Valley resident and artist Fred Tieken will be exhibiting at the Icehouse Gallery for the month of April.
Tieken has just returned from his well received exhibition at the LA Art Show and will mark his first Phoenix, AZ exhibition in over a year this Friday at the Icehouse Gallery. Tieken will exhibit alongside a talented line up of Phoenix artists including Jayme Blue, Larry Ortega and Joe Holdren in what promises to be a fantastic show and intriguing combination of artwork including painting, sculpture and mixed-media.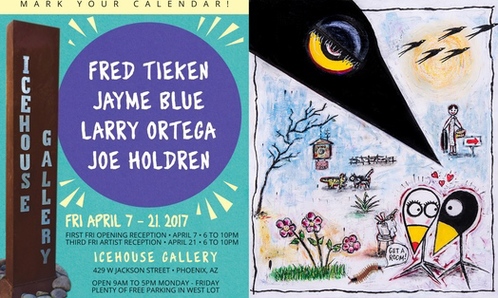 Tieken who is known for his vibrant expressionistic and painterly style, creates incredible work that explores personal subjects and experiences through irony and wry social commentary. Tieken seamlessly blends smart symbolism and irony with his love of color, bold lines, and mixed media. Tieken's art allows the viewer a brief glimpse into his colorful and dazzling world where one senses a pure excitement and passion for life, art, and music. "Painting is like baring my soul to the world," states Tieken whose level of emotional commitment is beautifully and vividly demonstrated in his work. Tieken's work has been featured in more than 60 juried exhibitions and one-person shows from coast-to-coast.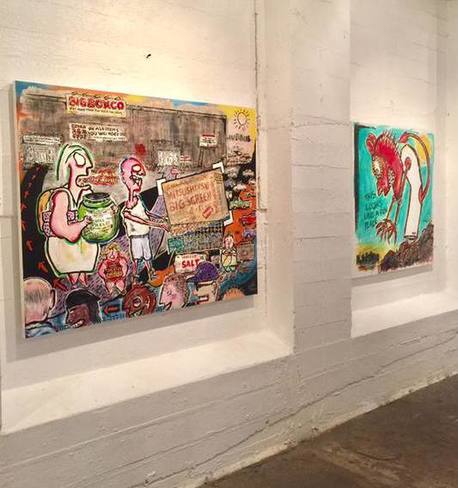 Be sure to head downtown for First Friday happening this week on April 7 for the Opening Reception taking place from 6 to 10pm with refreshments being served. If you are unable to attend the opening don't worry, an additional reception will be held on Third Friday, April 21 from 6 to 10pm. The exhibition will be on display at the Icehouse Gallery from April 7 through April 21, 2017.The Icehouse Gallery is located in the heart of the Warehouse District in Downtown Phoenix at 429 W. Jackson Street, Phoenix. The gallery is open Monday through Friday from 9am until 5pm (Free Parking available in West Lot). For more information regarding Fred Tieken or this exhibition please visit him online at fredtieken.com.