An amazing three-day celebration of Art, Music, Food and Family Fun at the 47th Scottsdale Arts Festival (SAF) kicking off this Friday, March 10th running through Sunday, March 12th.
This year's festival features 170 artists, an online art auction, live music from 20 wonderful local bands, gourmet food from our state's finest food trucks and eateries, and engaging family friendly art activities! Artists exhibiting in the SAF are working in a variety of mediums including painting, sculpture, glass, ceramics, jewelry, photography, printmaking, textiles, woodworking and more. Artists are selected by a jury of local arts professionals to exhibit as well as awarding prizes in many categories during the Festival. Works of art are available for purchase directly from the artists and through the Festival's online art auction.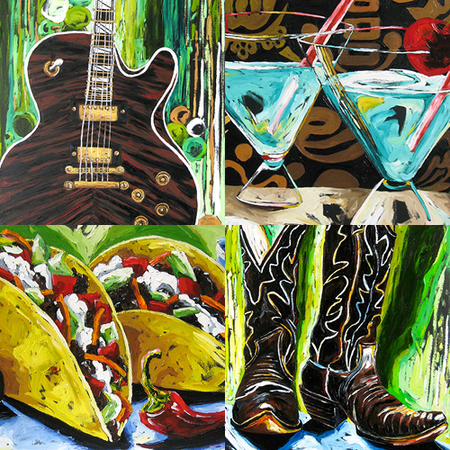 Scottsdale Public Art will be showcasing six of the interactive Los Trompos ("spinning-top") sculptures created by Mexico City-based artists and designers Héctor Esrawe and Ignacio Cadena. They will also be hosting guided walking tours will be offered for just $15 of exploring over a dozen public art pieces around Old Town Scottsdale at 9:00 am on Saturday, March 11.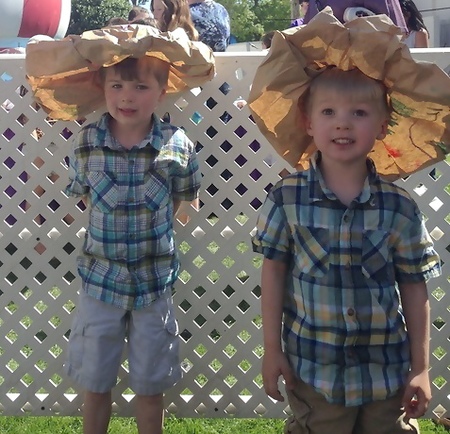 New this year is the Community Art Studio, which will offer creative activities for all ages as well as the opportunity to watch local artists in action. "Visitors are invited to explore the art studio space and participate in hands-on art projects, including a community mural and fiber-art installation, jewelry making, paper-hat making and more," states Scottsdale Festival of the Arts and on Saturday and Sunday kids can enjoy face painting and performances from Dance Theater West.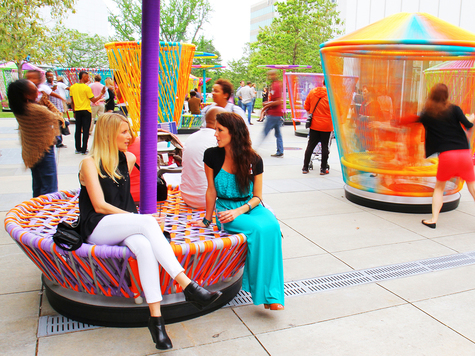 Incredible live music will be happening the entire weekend with musicians performing on two stages: the Amphitheater and Fountain Stage. This year the musicians featured include: The Apaches, The Blood Feud Family Singers, Cascabel, The Everyday Players, Jay Allan & the Uncommon Good, Jovert, Jan Sandwich and Friends, Moonlight Magic, Marmalade Skies and Nikki Hill.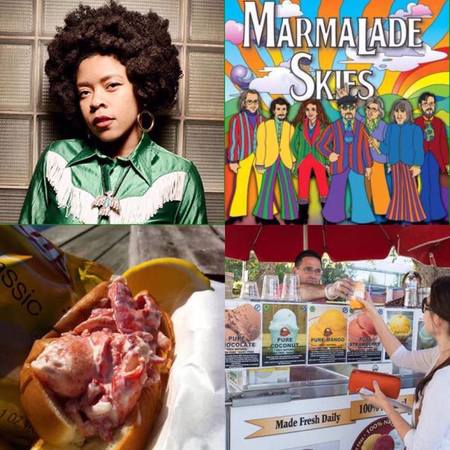 Enjoy food from Affogato, Barrie's Original Kettle Korn, Frites Street, Hibachibot, Lu Lu's Italian Ice, The Maine Lobster Lady, Mustache Pretzels, Paletas Betty, Pita Jungle, Press Italian, Que Sazón, Satay Hut and United Lunchadoras. Plus Soundbite food truck, a collaboration between Short Leash Hotdogs and Friends of Public Radio KJZZ (91.5), have joined forces creating an interactive vehicle combining food and sound with a drop-down stage for live entertainment and a state-of-the-art recording studio.

The Scottsdale Arts Festival is located at the Scottsdale Center for the Performing Arts at 7380 E. Second Street, Scottsdale and is open on Saturday from 10am – 6pm and on Sunday from 10am – 5pm. Price of admission is just $10 for single day pass or $15 for a two-day pass, free for children under 12 and for members of the Scottsdale Center for the Performing Arts and SMoCA. * All images are courtesy and copyright of Scottsdale Arts Festival.