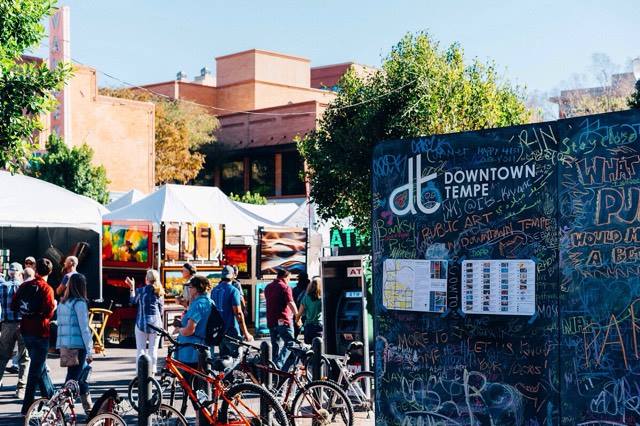 Stroll around Mill Avenue exploring unique, and hand-made artwork, meet the artists and shop an eclectic collection of work at this year's 40th Annual 2017 Spring Festival in Downtown Tempe.
Once again returning to Downtown Tempe with incredible art from around the country, excellent entertainment and delicious local food in a fun filled three-day event.  The Tempe Festival of the Arts will kick off on March 31st running through April 2nd and is free to the public, open daily from 10:00am until 5:30pm.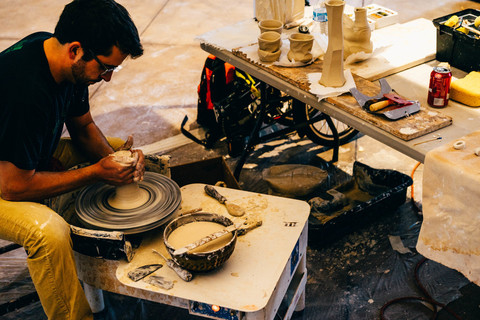 Consistently ranked in the Top 100 Classic & Contemporary Craft Shows in the nation since the beginning, the Tempe Festival of the Arts has prided itself on showcasing amazing art and its talented artists. Showcasing artists working in 17 different visual arts categories including ceramics, jewelry, photography, wearable art, and wood with over 350 jury selected artist booths along the streets of Mill Avenue.
This year the Tempe Festival of the Arts received around 500 applicants that are then juried by members of the local art community ranks the top artisans in each category to participate in the Festival, and the highest-ranking artists receive invitations to participate. During the Festival, a new jury selects the best overall artist and the top artist in each category and these winners receive cash honoraria awards. Also be sure to check out the wonderful new addition of the Sixth + Mill Makers, highlighting a local Makers section curated by local artists. Plus new this year is KidsBlock, where kids can see works by their peers and do some projects of their own.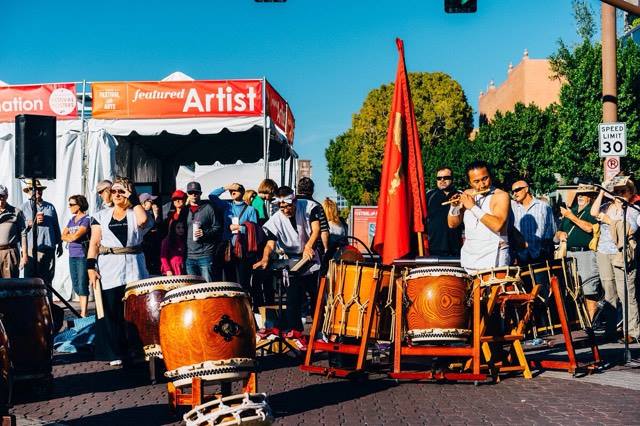 Along the streets as well as three different stages will showcase an exciting selection of diverse live music from a selection of acclaimed musicians and interactive performances. This year they have also added entertainment stages on 5th Street East of Mill Avenue and in Hayden Amphitheater, tripling the stages at the event. Plus festival visitors can enjoy street performers, food and beverage vendors, sponsor exhibits, and entertainment booths. Be sure to visit the festivals three wine and beer gardens offering sampling and purchase of Arizona wines and beers in the Cottage Edibles and Craft section.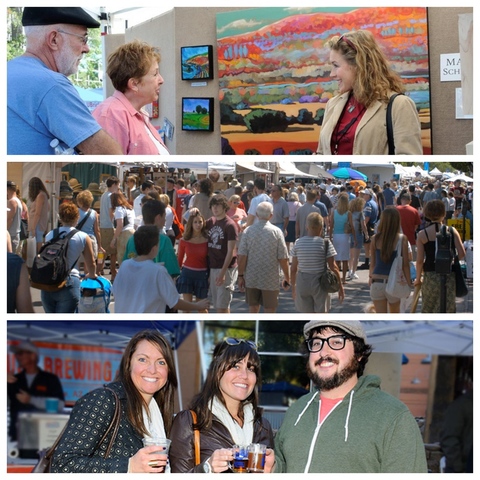 Also enjoy a spectacular collection of 3,500 ceramic pieces when you stop by the ASU Art Museum Ceramics Research Center and Brickyard Gallery. Located at the Brickyard on Mill this facility features an interesting gallery space and open storage combination handled by the Ceramics Research Center. For complete Tempe Festival of the Arts details, artist line up and entertainment schedule visit them online at http://www.tempefestivalofthearts.com/. *All images courtesy and copyright of Tempe Festival of the Arts.