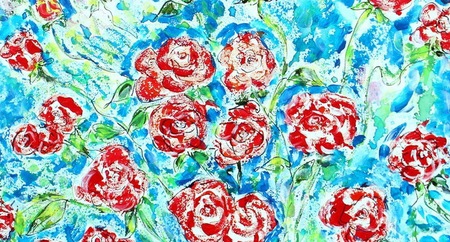 Explore dazzling flowers and ladies at Gallery Andrea tonight February 9th during the weekly Scottsdale Artwalk from 7pm to 9pm.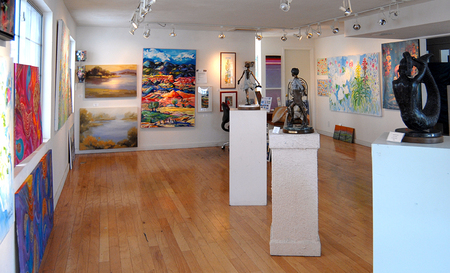 Stop by and enjoy this month's special artwork that has been created especially for Valentines Day by owner and Artist, Andrea de Kerpely-Zak. Zak is known for colorful and delicate impressionist flowers, which the artist says symbolizes freedom and healing. For over 35 years Andrea de Kerpely-Zak has been creating and exhibiting her artworks. Her works are published with Georgia O'Keeffe and featured in Arizona Highways, Home and Garden and featured on television.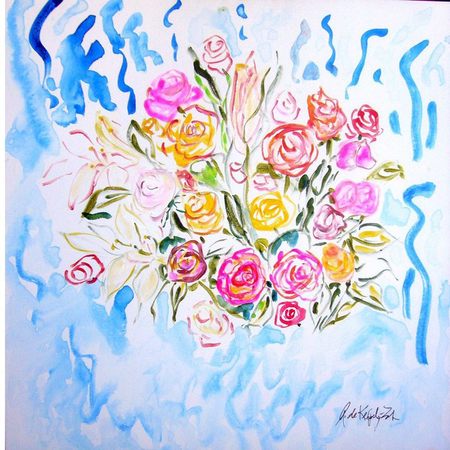 Also featured in this wonderful Valentines Day exhibition is Andrea Zakrzewski artist and gallery partner, who loves painting flowers and favors a more modern technique of using a palette knife to create her beautiful works. Also featured in this show is impressionist artist Nadia Lassman, who creates delightful ballerina paintings, along with Polish born artist Joanna Zjawinska, whose striking paintings depict strong confident well-dressed ladies. This special exhibition will be on display through February 28, 2017.  For more information about this show visit Valentines Day: Romantic Ladies and Flowers.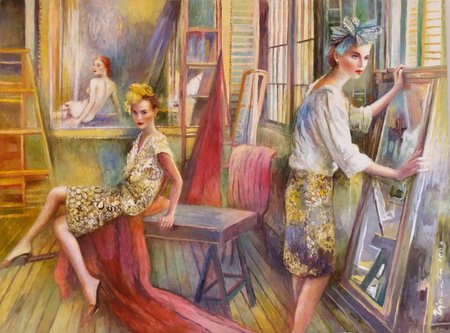 Gallery Andrea has been a staple of the Scottsdale art scene in Old Town Scottsdale's Gallery District since 2004. It is owned and operated by international artist Andrea de Kerpel and her daughter Andrea Zakrzewski. Gallery Andrea showcases diverse variety of artwork and styles, in addition to a small rooster of artists that are local, national and international.

The gallery is located at 7019 E. Main Street, Scottsdale and they are open six days a week from 11am until 5pm, closed only on Sunday. For more information about Gallery Andrea visit them online at artandrea.com. *All Images are courtesy and copyright of Gallery Andrea and artists.