Explore the Heard Museum's newest gallery the Virginia G. Piper Charitable Trust Grand Gallery that will showcase their latest exhibition Beauty Speaks for Us.

This new gallery took over eight months of construction and it is the first new gallery for the Heard Museum in over 11 years. Boasting a very impressive 7,000-square-foot state of the art facility that was made possible through the generous funding, a $1.25 million grant from the Virginia G. Piper Charitable Trust.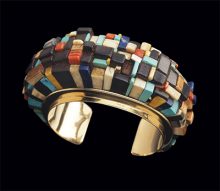 The Gallery will open with a brand new exhibition "Beauty Speaks for Us, a presentation of more than 200 rarely seen masterworks selected from private Phoenix collections and the Heard's collection of more than 40,000 works of art," states the Heard Museum. This exhibition highlights a diverse and fascinating collection of artwork, which includes basketry, beadwork, carvings, functional art, jewelry, paintings, pottery and textiles, examining multi-generations and cultures.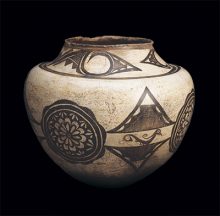 Some highlights of the exhibition include iconic artists such as Charles Loloma, Maria Martinez and Fritz Scholder along with beautiful pieces from the Heard collection including an Ahöla katsina doll (Hopi), circa 1900, Kiapkwa Polychrome jars (Zuni), 1820-1840 and contemporary painting by T.C. Cannon titled Those Close to the Heart of God. The Kemper and Ethel Marley Foundation generously sponsor this special exhibition. 

The Beauty Speaks for Us Exhibition will be on display from February 10, 2017 through April 2, 2017. The Heard will be hosting an opening night celebration with a special ticketed event "Bespoke: A Celebration of Beauty" on Thursday, February 9, 2017 from 6:00-9:00pm in the new Virginia G. Piper Charitable Trust Grand Gallery. "A pivotal moment for the museum, the opening night party on February 9th will be a celebration of artistry and community," states the Heard Museum website. Tickets are $100 which include a champagne drink, live entertainment, appetizers and food stations.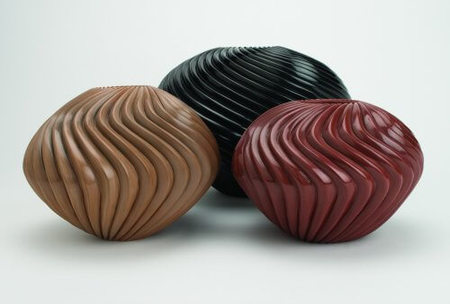 Enjoy the indigenous peoples of the Americas arts, history and their legacy while you explore the Heard Museum. The Heard Museum is located at 2301 N. Central Avenue, Phoenix. Cost of admission for Adults $23, Seniors (65+) $18.50, Students (with I.D.) $12.50, Children 6-12 years $12.50, Children 2–5 years $5, Children younger than 2 years FREE, American Indians $5, and FREE for Heard Museum Members. For more information about this exhibition or the Heard Museum be sure to visit them online at http://www.heard.org/.