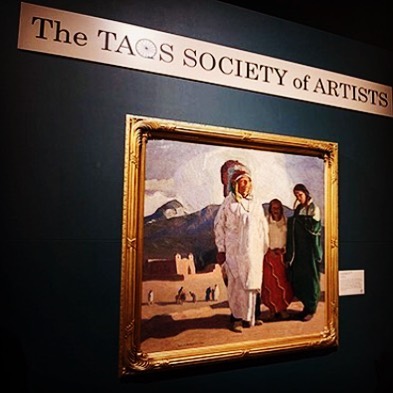 Explore the Taos Society of Artists exhibition at Scottsdale's Museum of the West, highlighting an impressive collection of artwork, which typified the iconic style.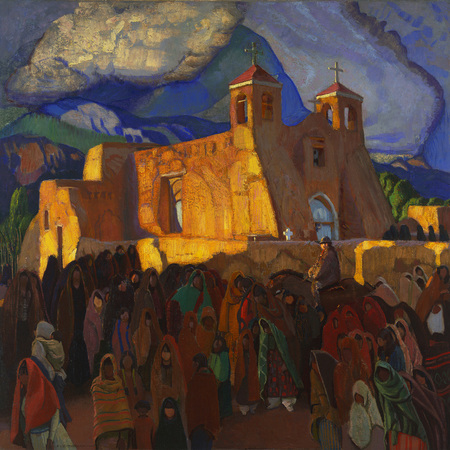 Truly captivating portraits of the Native American community fill the walls, along with enigmatic landscapes depicting the beauty and serenity of Taos, reflecting upon the everyday lives, the traditions and the beauty of this special community. This renowned group of Artists created "American masterpieces featuring vivid images of dramatic landscapes and Native Americans in traditional clothing, which shaped popular cultures' perceptions of the American Southwest and influenced generations of artists," states the Scottsdale's Museum of the West.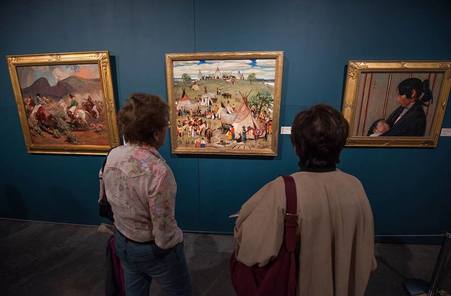 The museum will be hosting "Taos Tuesdays" offering special programing in correlation with the Taos Society of Artists exhibition (included for free with museum admission; free to members). Kicking off "Taos Tuesday" next week on January 31st at 11am with Arizona State University Professor Dallen J. Timothy, Ph.D discussing Three Myths of Cultural Heritage: Tourism Perspectives, that will "examine the complex and evolving relationship of tourism industry perceptions of cultural heritage."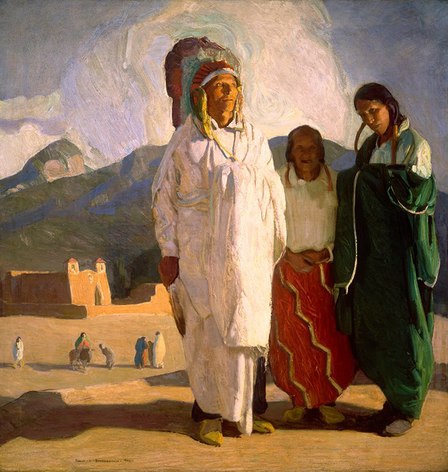 Patrons are invited to learn about The Patron/Artist Relationship and the Art of Collecting with Brad Richardson (Legacy Gallery) and Jack A. Morris Jr. (Morris & Whiteside Galleries), leading American art dealers on February 14th at 11am. They will discuss how "collectors played an important role in the promotion and support of members of the Taos Society of Artists and examine this connection and the cultivation of a new generation of collectors."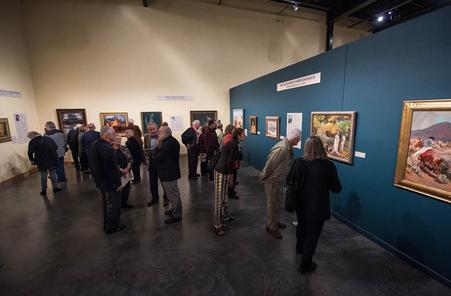 Curator of Collections for the Heard Museum, Diana Pardue, will discuss John Sloan and the Promotion of Native American Art on March 14th at 11 am. Lastly a special screening of the documentary "Awakening in Taos" will take place April 11th at 11 a.m. This film focuses on "Mabel Dodge Luhan was a writer and advocate for the arts, women's rights and Native American culture, whose Taos home became a haven of inspiration and creativity for esteemed writers and artists."
The Taos Society of Artists exhibition will be on display through April 30, 2017. The Western Spirit: Scottsdale's Museum of the West is a spectacular facility that boasts an incredible variety of artwork and artifacts as well as a wonderful sculpture garden that is perfect for the entire family to enjoy. Western Spirit: Scottsdale's Museum of the West is located at 3830 N. Marshall Way, Scottsdale. For more information about Western Spirit: Scottsdale's Museum of the West, events or exhibitions visit them at http://scottsdalemuseumwest.org/. *All images are courtesy and copyright of the Western Spirit: Scottsdale's Museum of the West.