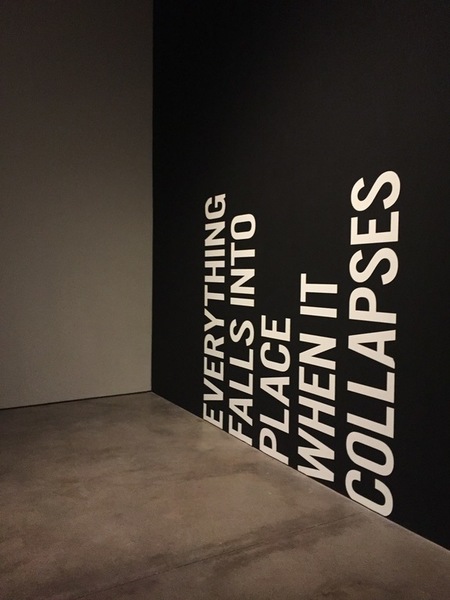 Borja reimagining and examining the politics and cultural issues of the famed Casa Grande Ruins landmark.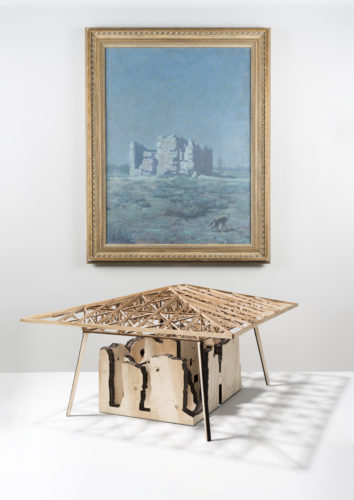 SMoCA's Architecture + Art Series "commissions architects and artists to create site-specific installations in response to the spatial, environmental and social context of the Museum's site in Scottsdale, Arizona." SMoCA continued their "The Architecture + Art Series" with its fifth edition of the series with artist and architect Santiago Borja. Borja current exhibition is titled "Everything Falls into Place When It Collapses" features models, drawings, photographs and a reconstruction installation. His work is in response to the Casa Grande Ruins National Monument, a magnificent Southwest landmark and icon of Native American culture and history.  "He is known for creating large-scale installations and architectural interventions that cross cultural boundaries and contrast traditional crafts with contemporary theory and modernist design," states SMoCA. This exhibition will be on display through January 22, 2017.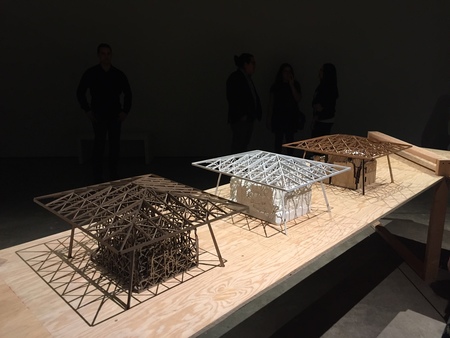 The Kindness of Strangers: Recent Acquisitions and Conservation Projects opens this Saturday, January 21st. This exhibition will showcase some of the recent acquisitions acquired by SMoCA, as they boast an incredible collection of 1,834 artworks by 640 artists. "This is a chance for us to draw some surprising and novel juxtapositions and showcase the wide range of media we collect as we build a strong collection of art for future generations of Arizonans to enjoy and discover," states SMoCA. Some of the incredible artists featured in the exhibition include: Luis Cruz Azaceta, Kelly Richardson, Faith Ringgold, Brad Kahlhamer, just to name a few. This wide-ranging  and eclectic exhibition is sure to offer something for everyone to enjoy and will be on display through April 23, 2017.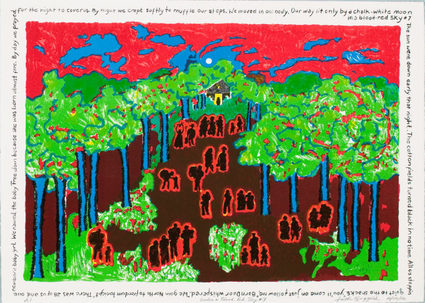 Explore Artist James Marshall (a.k.a Dalek) incredible murals, which adorn the museum exterior and parts of the interior. The artist has created refreshing and mesmerizing murals utilizing latex paint, the existing walls, and some furniture. Not familiar with James Marshall, well his artwork merges the worlds of street art, Japanese pop culture and the raw energy of the punk scene. He was formally trained at the Art Institute of Chicago and apprenticed with the influential Japanese artist, Takashi Murakami. Marshall's early career centered on artwork that merged the worlds of street art and cartoons and evolving overtime to highlight bright and vivid color palettes, complex layering of colors, crisp lines, and busy geometric patterns. Scottsdale Public Art said, "James Marshall is now known for his colorful geometric abstract works, often associated with skateboard and graffiti subcultures".
SMoCA museum admission is only $7 for adults, $5 for students, and children under 15 are free. Every Thursday the museum offers complementary admission as well as Friday and Saturday evenings after 5pm. FREE Docent-led museum tours are every Thursday at 1:30 pm (no reservations required); and every Sunday at 1:30pm from October through April, FREE with Museum admission. Located in the heart of Old Town Scottsdale at 7374 East Second Street, Scottsdale 85251. Visit their website for more information about exhibitions and events at https://www.smoca.org/. * All Images courtesy and copyright of SMoCA for artist artwork and Sean Deckert for James Marshall.