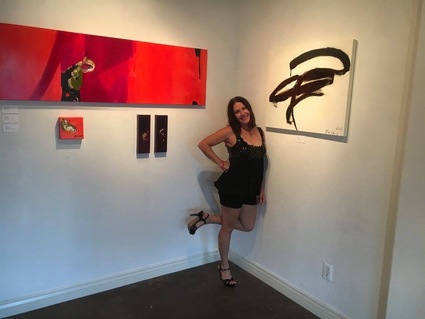 Lotus Contemporary Art Gallery showcases the work of local artist and owner Denise Fleisch in the heart of old town Scottsdale.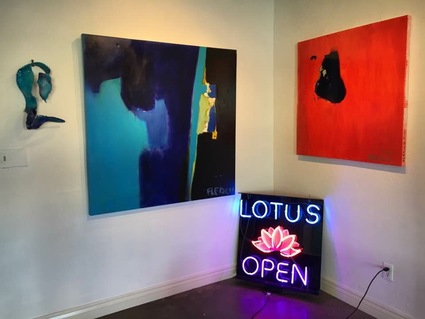 Lotus Contemporary Art Gallery is a fantastic art space that features the beautiful and provocative abstract paintings of Denise Fleisch. Fleisch strives to support the local art community showcasing other local artists as well as using her art for the greater good! Originally located in the famed Roosevelt Row Arts District, Lotus Contemporary Art was founded by artist Denise Fleisch in downtown Phoenix several years ago. Fleisch recently relocated her gallery to Scottsdale this past October after the pervious property in Phoenix was bought by developers in August. She has since settled in nicely at her great new location in the Marshall Way Arts District. Some wonderful galleries including Carstens Fine Art Gallery and Tilt Gallery flank her new gallery plus we continue to see some great new development in the Scottsdale art scene.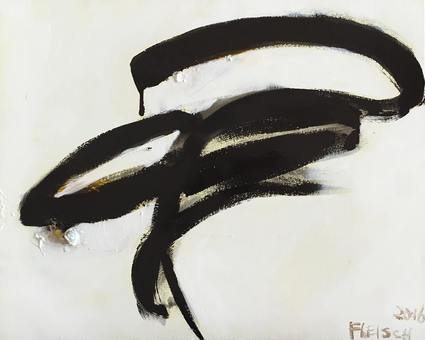 Fleisch creates minimalist abstract paintings that center around vibrant colors and strong lines. Her striking color palette and bold lines offer a modern simplicity that is sure to please the eye and compliment any home! She has exhibited her work nationally and has been been featured in numerous publications including the Arts Beacon, Phoenix New Times and YabYum Music & Arts, just to name a few!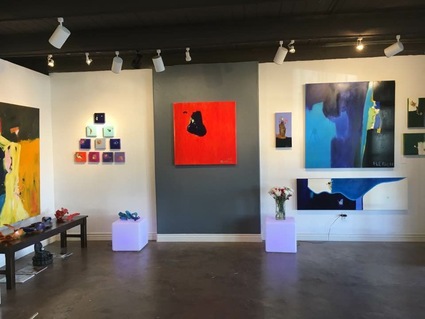 In addition to her artwork Fleisch will be hosting small group exhibitions sporadically throughout the year. Fleisch will kick off her 2017 season with a special group exhibition showcasing the work of local artists James Hernandez and Joshua Dopp entitled "Light in the Face of Obscurity". The opening reception for this exhibition will take place Thursday, January 5th from 6:30-9:30pm, offering patrons the opportunity to meet the artists and learn more about their work and will be on display through February 15, 2017. Lotus Contemporary Art is located at 7077 E. Main Street #6, Scottsdale. For more information about owner/artist Denise Fleisch or upcoming exhibitions visit them on Facebook. *All images are courtesy and copyright of artist Denise Fleisch and Lotus Contemporary Art.