The Heard Museum was a buzz with artists and art lovers alike at last night's Artlink 18th Annual Juried Exhibition.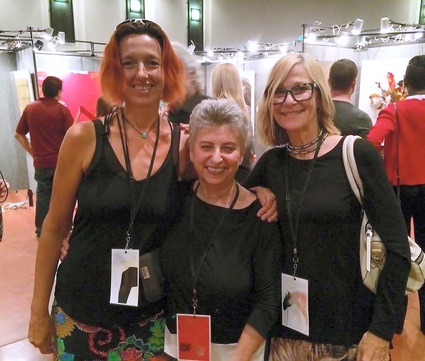 (Left to Right: Voellmer, Gaddis, Taylor)
Many from the Phoenix Arts Community were out  in force to see this year's exhibition. The exhibition was held in the auditorium adjacent to the Heard Museum, the evening was complete with eclectic art, harp music, light refreshments and hor'doeuvres  bringing out many of the Phoenix Arts Community.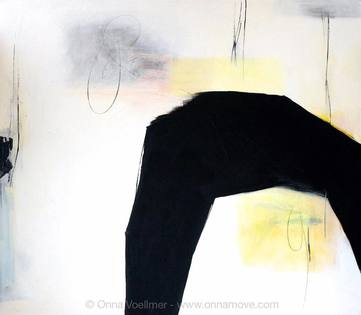 (Meditating on Love By Onna Voellmer) 
The winners of this year's exhibition were announced at the beginning of the reception, with Onna Voellmer being awarded the grand prize of $5000 for her mixed media abstract painting "Meditating on Love" that is transcendent and  captivating. Mixed Media artist Kathy Taylor took second place with her painting "Graffiti Horse" acrylic and collage on canvas depicting her signature image of a horse. Second Place went to artist Gloria Gaddis who created a dynamic abstract painting featuring strong gestural lines and a bold color palate.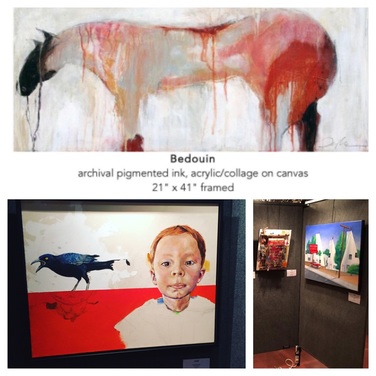 (Top: Bedouin by Taylor, Bottom: Left- Grackle Study by Boner,Right- Part of A Tree Pederson,Vintage Tempe by Ybarra)
Jury Panelists Nancy Hill, Fred Tieken and Ann Marshall did an excellent job selecting the work and artists featured in this year's exhibition. The exhibition offered an engaging blend of paintings, mixed media, photography and sculpture filling the space with color, energy and excitement. A majority of featured artists were on hand for the exhibition giving them the opportunity to speak about their work to patrons and friends.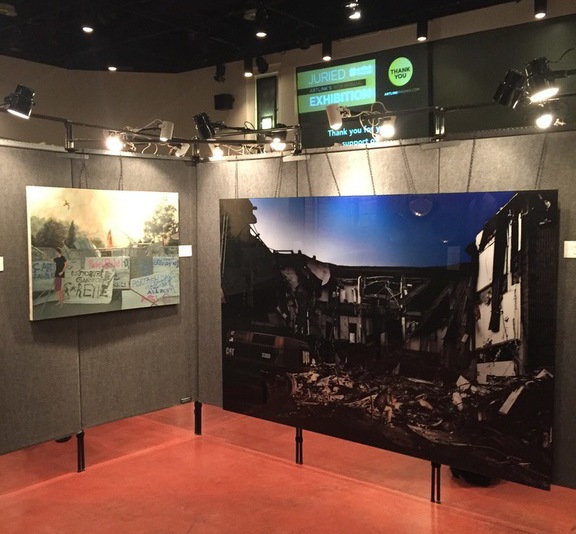 (Left: Occupy Gezi III by Vena, Right: Illuminated by Rainey)
Highlights of the exhibition included the poignant large-scale mounted C print color photograph by Wayne Rainey titled "Illuminated" depicting a quiet moment in the midst of demolition on Roosevelt Row. Danielle Wood beautifully blends nature and abstraction creating a provocative ceramic sculpture titled "Conjoined".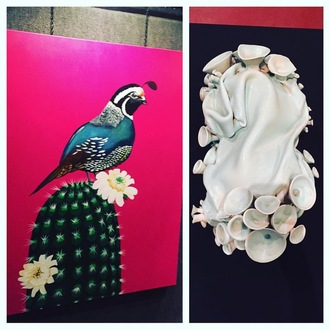 (Left: Quail and Barrel by Lee, RightL Conjoined by  Wood)
Brian Boner's "Grackle Study" features a whimsical portrait of the artist's young son and his signature bird skillfully executed in oil on canvas. An abstracted human form is walking through a midst of brilliant colors perhaps commenting on the tempestuousness of life titled "Polarity" by Jon Wassom executed with acrylic and oil on canvas (and it SOLD!).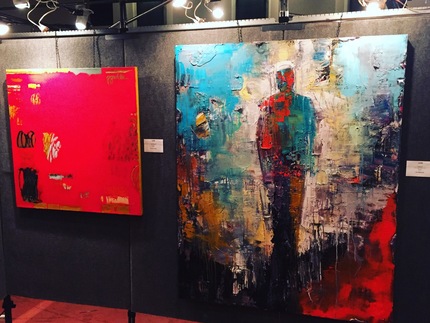 (Left: Colorfields #4 by Gaddis, Right: Polarity by Wassom)
The Heard Museum, Baron Properties and the Arizona Republic generously sponsored Artlink's 18th Annual Juried Exhibition. If you were unable to attend the one-night only exhibition, Artlink has recently released the Exhibition Catalog. To learn more about Artlink Phoenix visit them online: https://artlinkphoenix.com. *Images are courtesy and copyright of Nicole Royse & Artlink.