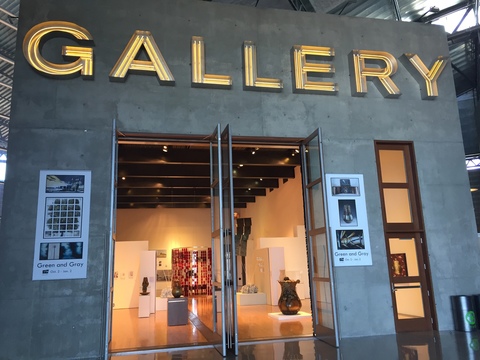 The entire family is sure to enjoy the Tempe Center for the Arts Gallery latest exhibition Green and Gray, seeking to examine nature versus manmade through a diverse group exhibition featuring an unusual collection of mediums.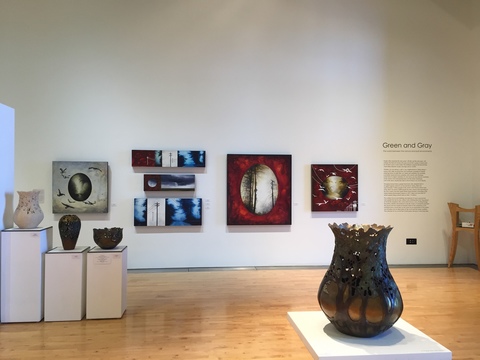 TCA Gallery states that, "This exhibition is about the world between the natural landscape and the built environment" with artists challenging, commenting and responding to this idea. Featuring an incredible list of artists from around the country that include: Carol Alleman, Susan Beiner, Peter Bugg, Christine Cassano, Angela Cazel-Jahn, Candace Eisenfeld, Steve Gompf, Preston Graves, Jonathan Howard, Mohammed Reza Javaheri, Karen Jilly, Catherine Nash and Ellen Wagener.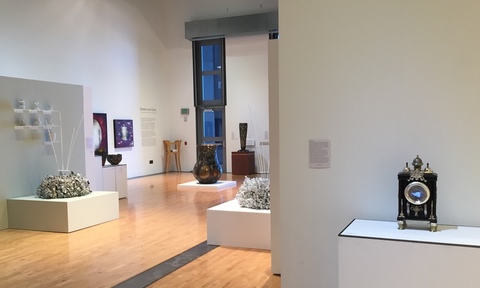 "Each artist in this exhibition explores subjects and imagery that show where these elements of the natural and built environment merge, converge and/or conflict", says TCA Gallery Coordinator, Michelle Dock.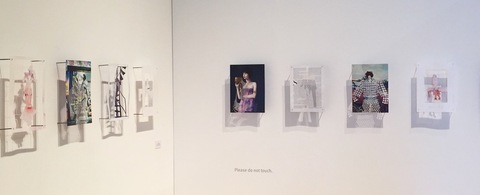 Highlights of the exhibition include Peter Bugg's "In the series 'Pairings" speaks directly to the shows theme by juxtaposing "Patterns found in the clothing and backgrounds of the fashion and advertising photography goes back and forth between the rigid, geometric lines of the city and human made objects" creating intimate works, that literally pop off the wall with fantastic shadows, dramatic lines and interesting use of color completely changing the photographies original use and a new fascinating commentary.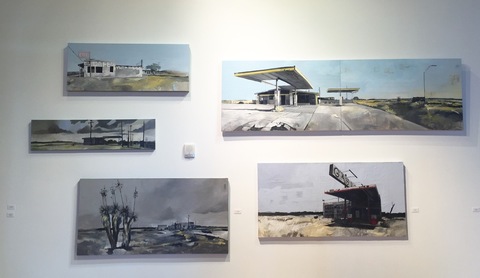 Love the mixed media gas station/desert works series by Jonathan Howard, which the artist says, "address our temporal state of existence as a physical ruin of time gone by tang remains as a stain upon the desert landscapes along our major highways." The isolation, muted color palettes and skilled renderings give the viewer a simplistic yet honest perspective of what time and man have done to our environment today.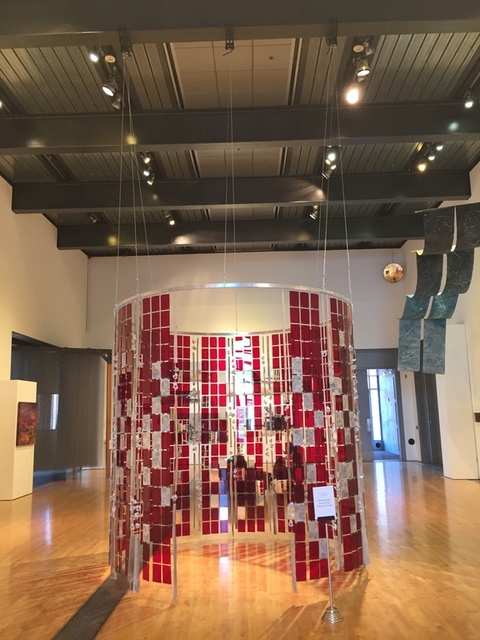 The show stopping 9 foot tall and 9 foot wide walk in mixed media installation created by Phoenix based artist Christine Cassano titled "Permeable Facades & Internal Alterations" is suspended from the ceiling featuring a unique combination of materials including red plexiglass, mirrors, metal, porcelain, and saguaro ribs. She has created not only a stunning work of art but also one the viewer can be immersed in surrounded by the contrasting materials of natural versus industrial. "This artwork examines the internal, biological systems and their relationship to the external technologies and industrial environments", states Cassano.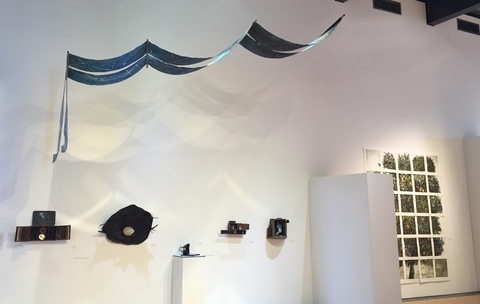 There is plenty of time to check out Green and Gray at TCA, it will be on display through January 2, 2016. Admission to the TCA Gallery is free with viewing hours Tuesday- Friday 10-6 pm and on Saturday 11-6 pm. Come and explore the wonderful 3,500 square-foot visual arts space showcasing a variety of artwork by local and internationally recognized artists. Visit the TCA Gallery online for more information regarding the exhibition, the gallery, or special events http://www.tempe.gov/city-hall/community-services/tempe-center-for-the-arts/gallery-at-tca.