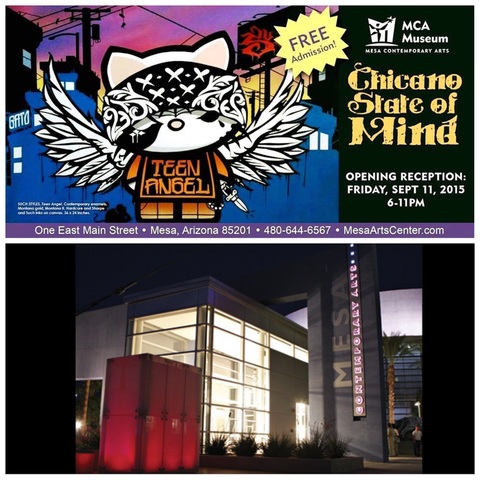 This season's focus at the MCA Museum (MCAM) is on Chicano Art showcasing local art favorites as well as highlighting the incredible art collection of celebrity Cheech Marin.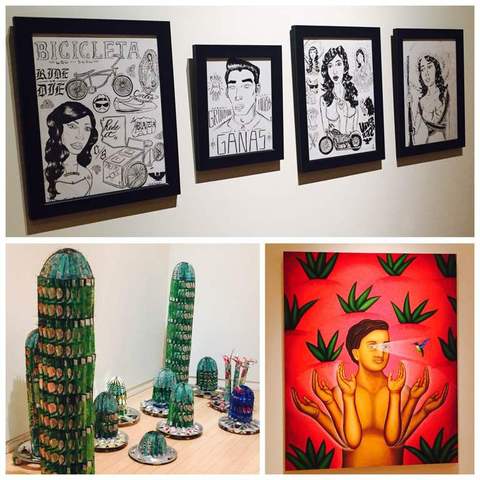 What comes to mind when we say the word Chicano? Generally the word "Chicano" describes people of Mexican descent living in the United States and according to MCAM, "Chicano culture is deeply woven into the fabric of the southwest and crosses boundaries beyond those of Mexican heritage". On view in the North Gallery is "Chicano State of Mind" offering an excellent selection of eight local artists sharing their Chicano culture through a diverse range of mediums. Featured artists included Marco Albarran, Jose Benavides, Kathy Cano-Murillo, Lalo Cota, Jon Garza, Such Styles, Teresa Villegas, and Frank Ybarra.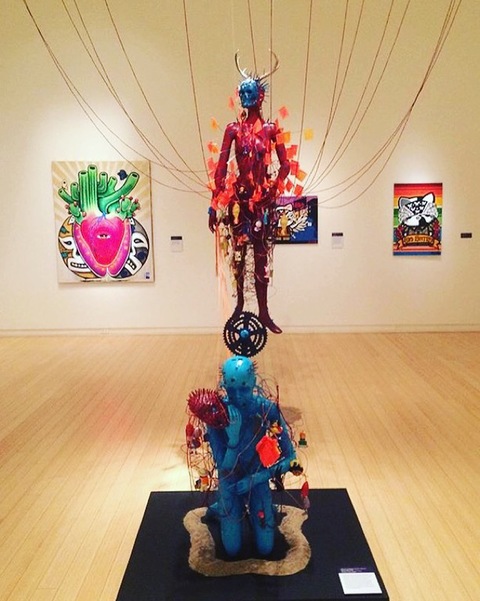 At the center of this exhibition is the powerful and raw artwork by Marco Albarran titled "Sacred Spin" a massive mixed media piece incorporating many elements including dolls, rope, bold colors and more. Albarran says this work was "Inspired by the ancient Huichol peoples, piece is symbolic of those connections of the Huichol dances, the heavens and its connection to the earth," a truly stirring piece!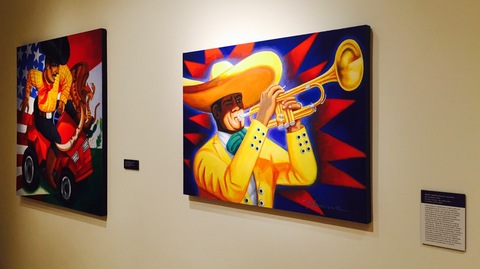 Frank Ybarra's paintings are dynamic, playful and skillfully executed, blending the Chicano and American cultures in a way that is familiar yet different, seen in his work "La Trompeta" depicting a mariachi playing a trumpet. While Kathy Cano-Murillo created a striking fabric collage titled "Aztec Warrior Angel" depicting a beautiful and strong angel with the words "Chicana Love".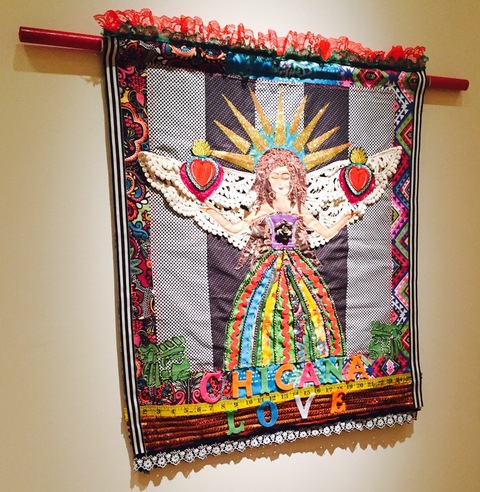 Lalo Cota has a created a stunning painting titled "Corazon De Aztlan" features an anatomical heart flanked on either side with lucha masks topped with saguaro cactus and prickly pear fruit as the valves. This painting definitely makes a statement with Cota's bold style and captivating subjects, "this piece is inspired by his life in the desert as a mexicano, a love of both of his cultural heritages", says Cota.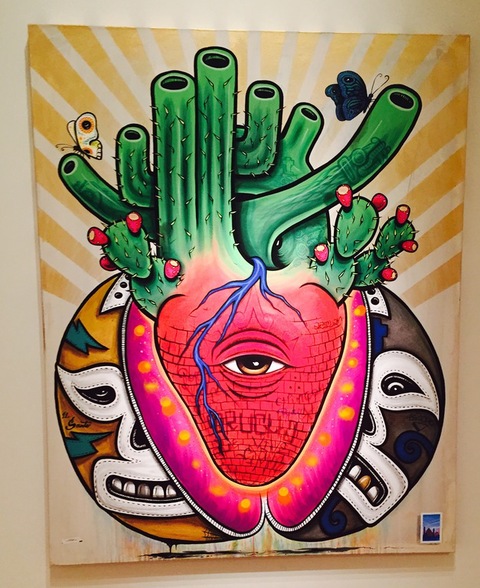 It was wonderful to see the work of east valley favorite Such Styles with his signature style and iconic "Chola Kitty" theme showcased with his painting "Teen Angel" highlighting a cat angel with what appears to be a phoenix cityscape in the foreground. For Styles the Chola Kitty allows him to share his heritage and he went on to say, "Fuses past Cholo art with the active lifestyles of these Barrio Feral cats, a they take chances with their nine lives".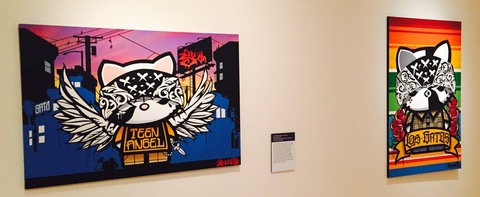 There is still plenty of time to experience this wonderful exhibition, which will be on display through January 10, 2016. The Mesa Contemporary Arts Museum is an incredible facility that offers brilliant exhibitions, workshops, and lectures throughout the year, highlighting many of great local, national and international artists! Mesa Arts Center is located at One East Main Street in downtown Mesa. For the complete listing of exhibitions and events visit: http://www.mesaartscenter.com/art-exhibitions-contemporary-art-gallery.html.