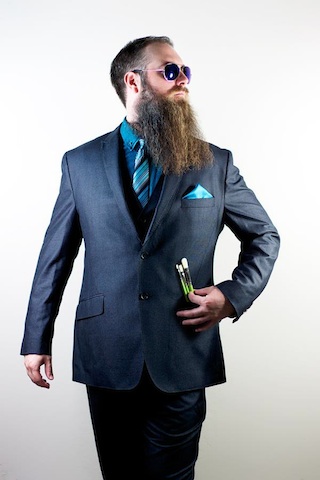 Meet local artist Lee Davis who creates fascinating and often bizarre paintings, prints, and t-shirts, which echo his love of science and humor.
 As an artist, Lee Davis aims to create "approachable conceptual art" to engage his audience utilizing bold recognizable imagery, strong lines, and a bold color palette. Davis has a very detailed and wild imagination that is apparent in his diverse and unique body of work. The artist tends to work in series, ranging from carnivorous clock plant hybrids, zombie insects, bioluminescence at abyssal ocean depths, and even orbital space junk.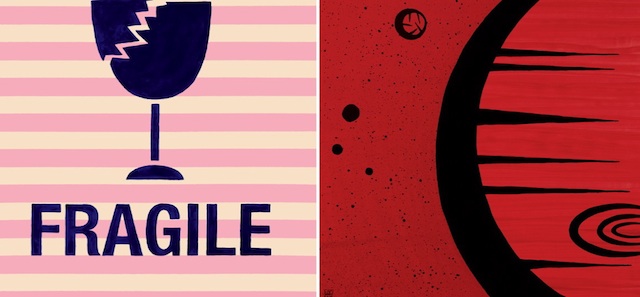 A highlight from his latest series Abyss Maul includes the "Hatchetfish" which depicts three incredibly ominous fish with razor-sharp teeth swimming around a beautiful gradated background, ominously looking at the viewer. Davis' paintings demonstrate excellent craftsmanship, good use of line, color and shadows while inviting the viewer into his imagination where he often depicts the strange as beautiful.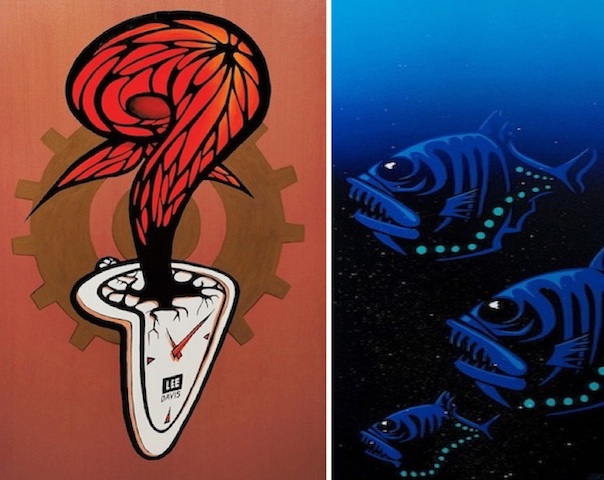 David is a former member of the Eye Lounge Artist Collective in Phoenix, having had several solo exhibitions and participated in several group exhibitions. He has exhibited his artwork at ASU Gammage Auditorium, Coconino Center for the Arts, Frontal Lobe Gallery, Mesa Arts Center, the monOrchid and more. Davis was traditionally trained in the arts, receiving his Bachelors of Arts Degree from Columbia College. Inspired by his childhood growing up in rural Missouri where he discovered his passion for flora, fauna and its habitats.
He continues to experiment with his art, exploring new processes and techniques and he most recently launched his online business CrabSaw, where he sells his prints and appeal. Also be sure to stop by Vision Gallery where Davis has a wonderful painting included in Self-Made: 15 Years of Eye Lounge on view until March 8th for more information visit: http://www.visiongallery.org/exhibition-sched.html. Next on September 4th Davis has been invited to participate in Adults Night Out with Art 360 at the Arizona Science Center where his artwork will come to life in the planetarium. Finally Davis will debut a new body of work at his solo exhibition Tar & Feather at Willo North Gallery this November. Learn more about Lee Davis and his fascinating artwork when you visit: http://www.leedavisarts.com/. *Images courtesy of the artist Lee Davis.