Scottsdale Contemporary Art Museum kicks off their fall season with "Covert Operations: Investigating the Known Unknowns" an exhibition that looks at important themes of secrecy, disclosure, violence, power, subterfuge, surveillance, territory, geography and the visible versus the hidden.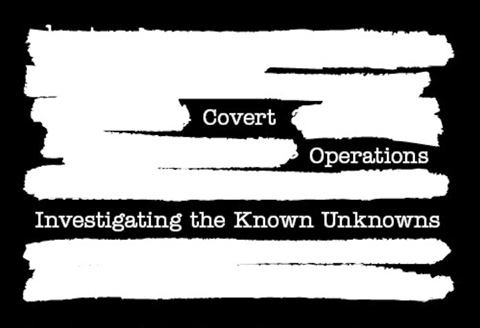 Exploring fascinating subjects of classified military sites, reconnaissance surveillance, terrorist profiling, narcotics, nuclear weapons, et al. This fascinating exhibition showcases a stunning selection of 37 art works created by 13 national and international artists including Ahmed Basiony, Thomas Demand, Electronic Disturbance Theater 2.0, Hasan Elahi, Harun Farocki, David Gurman, Jenny Holzer, Trevor Paglen, Jenny Perlin, Anne-Marie Schleiner and Luis Hernandez Galvan, Taryn Simon, David Taylor, and Kerry Tribe. Utilizing a variety of research methods, legal procedures and government resources to create thought provoking artworks that "employ the tools of democracy to bear witness to attacks on liberty and to embrace democratic ideals, open government and civil rights" states the SMOCA pres release.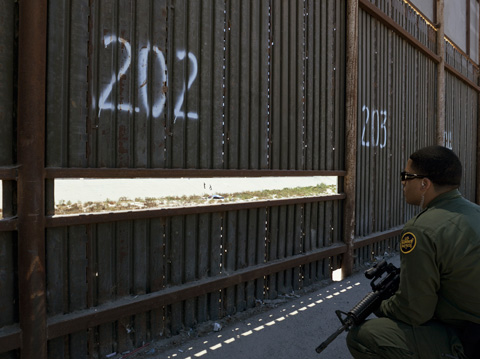 Upcoming events for this exhibition include "Dinner with a Spy"
on October 8th from 5:30 – 9:00pm tickets for this event are $150 which allows you to share a clandestine meal with a real spy.
 "Sleuths and Spies Dance Party"
on October 31st from 7:00 – 9:00pm tickets are $10 (Members $8). "Covert Operations Symposium"
will take place on November 22nd from 1:00 – 7:30p with artists Hasan Elahi, David Gurman and David Taylor, who will speak about their artwork, field research and motivations to investigate electronic surveillance, terrorist profiling and classified government programs. Two-time Pulitzer Prize-winning Washington Post journalist Dana Priest presents the keynote address –an incisive appraisal of national security, counterterrorism and the U.S. intelligence industry since 9/11.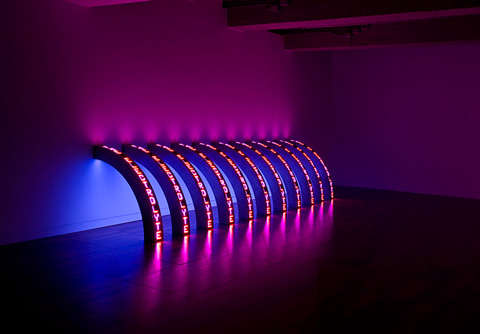 "Covert Operations: Investigating the Known Unknowns" is a visually stunning exhibition which examines the vehicle "the complicated relationship between freedom and security, individuals and the state, fundamental extremism and democracy." Come explore this captivating exhibition on view at SMOCA from September 28, 2014 until January 11, 2015. The Scottsdale Museum of Contemporary Art is located at 7374 East Second Street, Scottsdale 85251. General admission to the museum is $7 for adults, $5 for students, and children under 15 are free. Every Thursday the museum offers complementary admission as well as Friday and Saturday evenings after 5pm. Visit their website for more information about exhibitions and events at https://www.smoca.org/.