Get ready for a night of great art when you head to Old Town Scottsdale for their weekly Thursday night ArtWalk.

This incredible 40 year tradition where wonderful galleries, art studios, and SMOCA open their doors and extending there hours opening from 7:00pm until 9:00pm. The Scottsdale Arts District is located primarily along Main Street and Marshall Way in Scottsdale. The Scottsdale ArtWalk showcases incredible local and national artwork, artist demonstrations, wine, food samplings, live music and more scattered all along the way. Don't forget to explore the local shops and enjoy the excellent bars and local restaurants. Visitors can ride the free Scottsdale Trolley that runs until 9 p.m every Thursday specifically for the ArtWalk.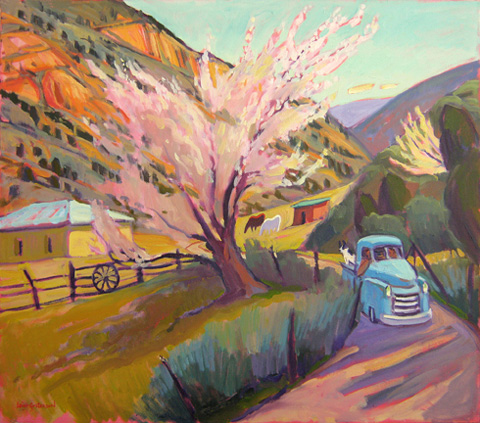 Have you checked out the Scottsdale Contemporary Art Museum (SMOCA) lately? Currently they are preparing for the kick off of their fall season which opens September 27th with "Covert Operations: Investigating the Known Unknowns". However feel free to check out the new vibrant murals by Hurley brand artist James Marshall (a.k.a. Dalek), recently commissioned by SMoCA and Scottsdale Public Art for the SMoCA's retail store, courtyard wall near and SMoCA Lounge all have a new look with beautiful designs by Marshall. Also you can't miss the mesmerizing James Turrell "Skyspace". Next door at the Scottsdale Performing Arts Center feel free to explore the Young@Art Gallery which features the incredible artwork of local students.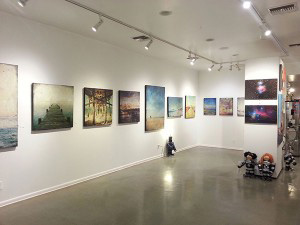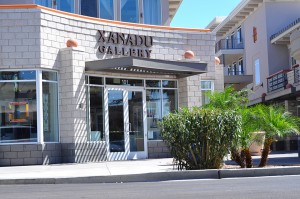 Also be sure to enjoy the wonderful selection and variety of Public Artwork scattered around Old Town! Scottsdale Public Art currently has several wonderful permanent and temporary art projects, currently through INFLUX where they have been reactivating empty commercial spaces scattered around the valley. Currently on view in Old Town Scottsdale is a wonderful art installation by talented Mesa artist Ronna Nemitz, whose work explores concepts of time and memory. "Listen" consists of giant fiberglass ear where visitors can listen to the rhythmic sound of ocean waves while the storefront windows have been painted with a beautiful view of the ocean skyline. "Listen" is located at 7077 E. Main Street, Scottsdale, AZ 85251 This installation allows visitors an opportunity to experience a memory of seaside relaxation without leaving the Her work explores.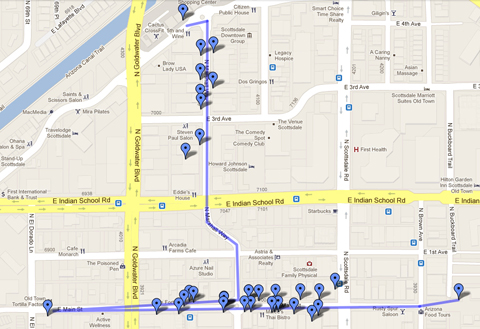 Mark your calendars and head out Thursday night to explore beautiful Old Town Scottsdale and the arts!